Impaired Driver Intervention Program
Guide to the Alcohol Education Program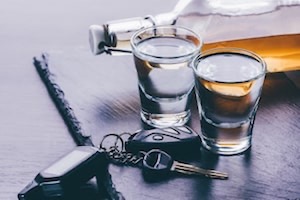 The Impaired Driver Intervention Program (a/k/a "IDIP") is a Connecticut court diversionary program that allows first-time drunk driving or DUI offenders a chance to have their cases dismissed by taking classes. This program was previously known as the Alcohol Education Program. IDIP is a commonly used diversionary program in Connecticut. The process of applying for the problem is relatively straight forward but, to give yourself the best chance of getting into the program, you should retain an experienced Connecticut DUI lawyer to present your case in court.
A conviction for DUI as a first-time offender would result in a criminal record, possible jail time, suspension of your driver's license, probation, and significant fines and surcharges. For this reason, it is essential to take the IDIP program seriously as successful completion of the program will avoid a lot of negative consequences.
This guide will explain some of the nuances that aren't readily apparent when looking at the application form. We will walk you through the requirements for the program itself and how to apply for the program successfully.
Disclaimer
This guide is not meant to be a substitute for the legal advice of a qualified Connecticut DUI attorney. Everyone who is arrested for DUI should at least have a free initial consultation with a DUI lawyer. You should never try to represent yourself in a court. At the very least before you proceed, you should go over the specific facts of your case with an experienced Connecticut DUI lawyer.
In some cases, an experienced attorney can find errors in the police work done on your case that can lead to a dismissal of the charges against you. It is recommended to have the specific factual allegations of your case reviewed by a lawyer before taking any action. Also, some cases are more complicated such as those involving high blood alcohol content "BAC" readings, accidents, or additional charges such as evading responsibility or reckless driving. You should always have an experienced Connecticut DUI attorney representing you in one of these more complicated scenarios. Vigilant readers who have been arrested for a DUI should always speak with an experienced Connecticut criminal defense attorney.
Overview
The IDIP is a "diversionary program," which allows individuals charged with DUI to avoid the necessity of taking their case to trial and being exposed to the possibility of a conviction for DUI. The IDIP is diversionary in that once you apply to participate in the program, your file is sealed, further prosecution is suspended, and your case will be dismissed if you complete the program. Thus, participants in a diversionary program exit from the ordinary criminal process, and their case is transferred into the IDIP for disposition. It is important to understand that applying for the program is not an admission of guilt.
While the program may seem relatively straight forward, it is essential to take an application for the IDIP seriously as state's attorneys are known to prosecute DUI very zealously. I will explain in this guide the steps you should take to prepare a winning IDIP application. You should remain mindful that diversionary programs are considered a privilege and not a right. It is important to get your application right the first time as you can't appeal if the court denies your application. Your DUI lawyer needs to be prepared to make a winning presentation to convince the court to grant you the program.
1. Requirements of the Program
To participate in the CT IDIP Program, you and your case must fit within the statutory criteria. If your case does not fall within the statutory criteria, then you will not be allowed to apply for the IDIP program. In this section, I am going to list all of the basic requirements that you need to satisfy to apply for the IDIP program.
A. Program Limited to DUI and Related Offenses
Unlike the accelerated rehabilitation program, which is designed to be used for a wide swath of crimes, the IDIP program is limited to DUI and a few other DUI related offenses. You have to have been arrested for one of the following listed offenses in order to qualify for the IDIP program.
Offenses covered by the IDIP Program:
C.G.S. § 14-227a. - DUI – Alcohol/drugs or both
CGS § 14-227g. – DUI by a person under 21 years old
CGS § 14-227m – DUI with a minor in your vehicle
CGS § 14-227(n)(a)(1)or(2) – DUI while driving a school bus
CGS § 15-133 – Boating while intoxicated
CGS § 15-140n – Reckless boating while intoxicated
This means that you will not be able to use the Connecticut Impaired Driver Intervention Program for other offenses that are not on the shortlist of offenses that the program covers.
Examples
A man who has never been arrested before is charged with DUI and interfering with police for resisting when the police attempted to place him under arrest. While he could use the IDIP program for his DUI charge, the misdemeanor charge of interfering with police is not eligible for the IDIP program. The man could use the accelerated rehabilitation program to cover the charge of interfering, thus simultaneously participating in two diversionary programs for the same crime.
A man who has a prior criminal record for a non-DUI offense is charged with DUI and evading responsibility. The man could utilize the Impaired Driver Intervention Program to address the charge of DUI, but he would be ineligible to use the accelerated rehabilitation program for the evading responsibility charge. For the evading charge, he would have to either take that charge to trial or work out a plea bargain with the state.
B. No Prior Record for Conviction of DUI
To be eligible to apply for the IDIP Program, you must have no prior record for a conviction for DUI in this state or a similar offense in any other state. Also, IDIP precludes anyone who has a conviction for any of the following crimes from qualifying for the program.
GS § 14-227a – DUI in any state or similar offense
CGS § 14-227g. – DUI under the age of 21
CGS § 14-227(n) – DUI with a school bus
CGS §14-227m – DUI with a minor in the vehicle
C.G.S. § 15-132; 15-133; 15-140I; 15-140n – Boating while under the influence
C.G.S. § 53a-56b – Manslaughter in the 2nd degree with a motor vehicle
CGS § 53a-60d – Assault in the 2nd degree with a motor vehicle
It should be noted that while DUI is classified as a misdemeanor crime in Connecticut, in some states such as New Jersey, DUI is considered to be a traffic offense and not a crime. Nevertheless, a conviction for DUI in New Jersey or a similar state that considers DUI a traffic offense would preclude you from using the AEP because the offense is substantially similar to that of CGS § 14-227a.
New York and some other states have DWAI level driving while impaired offenses, which occur when your BAC is under .08, which is the threshold for CGS § 14-227a. Convictions for these offenses are not considered disqualifying for the IDIP program because they are not considered substantially similar to CGS § 14-227a.
If you have been arrested for a DUI and you have out of state convictions for DUI type offenses them you should have a consultation with an experienced Connecticut DUI attorney to review your eligibility for the IDIP Program.
C. Have Not Used the AEP or IDIP in the Past 10 Years
To qualify for the IDIP Program, you must not have used the AEP or IDIP programs in the past ten years. While you are technically eligible to utilize the AE program again after ten years have passed, it does take more convincing to get a court to grant you this program a second time. This provision allowing applicants to retake the program a second time only began in 2014, so we have not yet encountered anyone who has tried to take the IDIP program a third time. The way the statute is drafted, you could use the program every ten years so long as you did not pick up any convictions for DUI in between.
D. IDIP Program Can't be Used by CDL Holders or by Anyone Driving a Commercial Vehicle
The Connecticut Impaired Driver Intervention Program can not be used for anyone who holds a commercial driver's license CDL or CDL permit. This exclusion even applies if you hold a CDL and are driving your personal vehicle on the weekend. If you hold a CDL, you are excluded from the IDIP program regardless of what kind of vehicle you were driving when you were arrested for DUI.
Anyone who is driving a commercial vehicle of any kind at the time they are arrested for DUI is also precluded from using the Impaired Driver Intervention Program, even if they do not hold a CDL.
E. IDIP Program Can't be Used if Your Offense is Alleged to Have Caused a Serious Physical Injury – Unless You Show "Good Cause."
If your DUI offense resulted in an accident causing "serious physical injury" to another person, then you have to show the court "good cause" why you should be granted the program. There is no statutory definition for "good cause." In practice, it means you have a stronger burden than a normal AE program application.
You need to demonstrate a good reason why the court should grant your application to the program. Anyone involved with an accident involving serious physical injury in a DUI allegation should immediately speak with an experienced Connecticut DUI attorney.
2. Application
The application for the IDIP program, which can be obtained either online or at the court, is made on official form JD-CR-189. When you fill out this form, make sure that the offense you are changed with listed under the section "offense(s) charged" is one of those listed in section 1 A above. You can look up your docket number and pending charges by using the judicial branch case lookup function here.
When your case is called, you will be placed under oath, and the judge will question you about the statements contained in your application. If you have any prior arrest history for a DUI offense, it is important to disclose that, even if you are unable to recall the disposition, lying about past convictions can result in a felony perjury charge. If you have any prior arrests for DUI or similar offenses, you must seek legal counsel from an experienced criminal defense lawyer serving Stamford before making your IDIP program application. You must also consent to waive your right to a speedy trial and waive the statute of limitations. The reason for this is so the time that the program takes will not be held against the state in the event you fail the program.
In most situations, the process can be completed in one court date. That means you should be completely prepared to argue why you should be granted the IDIP program on the first court date. However any DUI involving an accident or injury will require that notice of the application be given by certified mail to any victims. In those cases there will be a second hearing to determine if you should be granted the program.
After the court completes the initial canvas, a second court date will be assigned, usually about six weeks later, for the second stage of the process.
After you have finished with the court, you will then go to the clerk to pay your application fee. The next step is to head to the bail commissioner's office to sign up for an evaluation appointment with a contractor of the Department of Mental Health and Addiction Services (DMHAS). DMHAS will set up an appointment about three weeks later to evaluate you and your case to determine the level of treatment that you require.
DMHAS Evaluation
When you meet with the bail commissioner at the court, they will arrange an appointment for you with DMHAS for an evaluation. You usually will receive a letter in the mail in about two weeks informing you of your appointment date for your assessment. If you have not received an appointment letter within three weeks, you should contact the bail commissioner to schedule your appointment.
The evaluation takes place at the facility of a DMHAS contractor who is paid a flat fee to make a recommendation about the treatment level needed for your IDIP program. It is highly recommended that you consult with and prepare for this evaluation with your criminal defense lawyer. The possible outcomes are a recommendation for a 12 session alcohol intervention program class or, if the evaluator feels that your case requires intensive treatment, they may recommend an intensive outpatient program or other more intensive treatment programs. In practice, 99% of my clients will qualify for the 12 session class program.
Usually, the intensive outpatient program is reserved for particularly egregious cases with high BAC readings or significant histories of substance abuse.
Victim Notification
If there was an accident involving property damage or physical injury, the court would require that notice be sent via certified mail using Judicial Branch forms. Often victim input can pose a tactical obstacle for getting your IDIP program application granted. When a particularly vocal victim shows up to voice opposition against your entry to the program, you need a skilled defense attorney to advocate on your behalf. Generally, any DUI case involving an accident will require extra attention and planning to assure that you have the best chance of being granted the IDIP program.
Hearing on Your Application
Since you only get one opportunity to convince the court to grant you the IDIP Program, it is important that you and your defense attorney plan ahead and prepare a strong argument in favor of your application. During this stage, the court will hold a hearing to determine whether or not you should be granted the program. It is at this hearing that your criminal defense attorney will be able to present your side of the story and paint you in a positive light and work to convince the court to grant you entry into the program.
When I am preparing to organize an IDIP program presentation, the key factors I look at are any aggravating circumstances that the state's attorney may focus on to oppose the application. Some of the possible aggravating factors I look for include:
Past use of the AE or IDIP program more than 10 years ago
Accident – property damage or injuries
Additional criminal charges such as reckless driving or evading
High BAC readings
Refusal of chemical testing
Allegations of interfering with police during arrest
Victim objections
I strive to attempt to convince the court that my clients take their DUI arrest very seriously and that it was an isolated incident. The level of preparation varies depending on the presence of any aggravating factors which are listed above. The common theme is to put a human face on the client and show that they are a family member, neighbor, and good person who made a mistake that is out of character.
My strategy is to move attention away from the DUI behavior and put the focus on the characteristics of the offender as an individual. One bad decision does not define your life. The goal of an experienced criminal defense attorney is to humanize the client and let the court feel comfortable that the client is taking the situation seriously.
Since the court's decision to grant or deny the program is final and can't be appealed, it is of utmost importance to make the best argument to support your IDIP program application. Every time I am preparing to get one of my clients into the Impair Driver Intervention Program application, I suggest that they gather some "mitigation documents."
The following "mitigation documents" are very helpful to support your application, and I have found that they can often make the difference in close call cases. Some useful "mitigation documents":
Letters of reference. These letters should comment on the DUI arrest and how the writer knows you. The more authoritative the author, the better. Police officers, politicians, employers, etc.
State driving record.
For college students, an unofficial transcript of their grades.
For tough cases with many aggravating factors, I recommend attendance at AA. You should maintain AA meeting attendance proof sheets. I recommend one to two meetings per week.
In cases involving an accident, a letter from your insurance company or agent verifying that you had liability insurance in effect on the date of the accident.
FULL restitution to any victim(s) for any unreimbursed losses.
Optional - therapist letter attesting that the client has undergone therapy after the date of the arrest to deal with underlying physiological issues that lead to the arrest and that these factors are being dealt with in the therapy sessions
This list of mitigation documents is just a general guideline. Every case is different. I review every case individually to develop an action plan to present a convincing "theory of the case" and coordinate to gather the proper "mitigation documents" to support your IDIP program application argument. All of this effort may seem like overkill, but my strategy is to be overprepared and knock the program argument out of the park.
As your attorney, I need to be familiar with all the details of your personal history, such as educational, work, and family history. Everyone has a story to tell, and there are a lot of positive things about your life. One DUI arrest does not define you. My job is to take all the positive aspects of your life and present them in a short and effective presentation to convince the court why you should be granted the AE program. I have a history of success of having gotten almost every client I have represented into the IDIP Program. Positive results come from learning the facts of the individual case and then working hard to present the client in the most favorable light possible.
IDIP Program Granted What's Next?
If the court grants your entry into the Program, your case will generally be continued for one year (the program period). During this one year until the completion date of your program, you must not pick up any more alcohol-related offenses such as DUI or boating while intoxicated, complete the educational part of the program and complete any special conditions of the program that the court may impose. It is very common for Connecticut courts to impose special conditions for entrants to the IDIP program.
Out of State Defendants
Attending weekly alcohol classes is difficult, if not impossible, for clients who reside out of state and who may have picked up a DUI while visiting Connecticut. It is possible to attend an alcohol class in your home state. It is a complex process to get your proposed program approved. The process involves obtaining a curriculum of the out of state program and having it approved by the statewide program coordinator. After approval, you would attend your out of state program and send proof of completion to the office of the bail commissioner.
Another option for out of state offenders and for in-state residents who have a busy schedule is to utilize the Weekend Impaired Driver Education Program offered by Amethyst Foundation in New Hampshire. Connecticut already approves this program, and most courts will allow you to request to take this program instead of the Connecticut classes as the Amethyst program is 22 hours and generally considered to be more rigorous.
The benefit of the Weekend Impaired Driver Education Program offered by Amethyst Foundation is that it is a one-weekend program that you can complete quickly. One negative aspect of the program is that often I have seen the program recommend aftercare requirements that last after the program is over.
MADD Victim Impact Panel
The statute affords the court the discretion to order your participation in a MADD victim impact panel. In some more serious DUI cases, courts have ordered clients to participate in two VIPs. In 95% of cases, the court is going to order that you participate in a VIP.
A VIP is a one-time presentation that MADD regularly organizes. The cost is $75. You need to keep the receipt of your attendance and forward a copy to the bail commissioner to prove that you attended the program.
You can find information on the location and times of MADD VIP programs here.
Common Special Conditions
These days politically, the world is against DUI offenders, and the courts are sensitive to the public sentiment. For this reason, in some more severe cases, the courts are ordering more special conditions for the IDIP program. These are requirements in addition to the basic program that you must comply with in order to successfully complete the program. It is important to maintain proof of your compliance with all special conditions. Some clients are procrastinators or absent-minded and neglect to complete the special conditions.
Some of the special conditions you may typically see imposed include, but are not limited to:
Restitution for the victim's out of pocket expenses;
Community service;
Substance abuse evaluation and treatment;
No driving unless you have a valid license;
No driving unless your vehicle is registered and insured;
Compliance with ignition interlock requirements;
Attend AA meetings or counseling.
Before You Leave the Court
The judge will give you a continuance or completion date. That is the date you need to come back to court for the dismissal of your case. You must pay the program fees to the clerk's office and then go to the bail commissioner who will give you the details on where to attend your classes.
Program Completion
On your completion date, if you have not picked up any new arrests, completed your classes, VIP, and complied with special conditions, the charges against you will be dismissed. I recommend that everyone obtain a certified certificate of disposition from the clerk's office to prove that your case was dismissed. Under Connecticut's erasure statute Conn. Gen. Stat. § 54-142a once your case has been dismissed, all records of your case must be destroyed, and you are deemed to have never been arrested. The dismissal of the charges against you is one of the best aspects of participation in the Impaired Driver Intervention program.
Conclusion
This guide is a summary of, and an overview of the IDIP Program and some suggestions to help you through the process.
While you don't need a lawyer to file an IDIP program application, retaining an experienced Connecticut DUI lawyer can help to assure that your application is approved. You should always have a consultation with a DUI defense attorney before you step foot into a courtroom.
If you have been charged with a DUI in Connecticut and believe that you may qualify for the IDIP please contact my office today to arrange a free consultation to review your case and see how my 25 plus years of experience in defending DUI cases can go to work to put together a winning strategy for your AE program application. You can contact Stamford DUI lawyer Allan F. Friedman at The Law Offices of Allan F. Friedman located at 1100 Summer St #306, Stamford, CT 06905. Mr. Friedman can be reached 24/7 at (203) 357-5555, or you can contact us online for a prompt response.
Our office is conveniently located one block from the Stamford Courthouse.