Connecticut DUI Attorney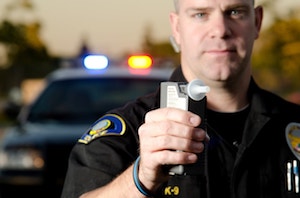 DUI Lawyer Allan F. Friedman is on your side if you have been charged with a DUI anywhere in the State of Connecticut. There is a lot at stake. Many clients do not understand that a DUI arrest triggers two separate independent legal proceedings against you. The first proceeding is a criminal case in the Superior Court in which you could face a criminal record and possible jail time. The other proceeding is an administrative per se license suspension by the Connecticut DMV. To save your license, you have to win both of these proceedings. Your DMV license suspension takes effect within 30 days of your arrest, and you only have seven days to request an appeal of that suspension, so time is of the essence to fight to save your license.
Connecticut is ranked in the top 10 states for the most severe DUI/DWI laws. The effects of intoxicating substances often lead otherwise good people to make lapses in judgment that result in a DUI arrest. We are not here to look backward or criticize you for making a mistake. Everyone makes mistakes. Instead, our goal is to fight hard and use our 28 years of experience to develop a plan to minimize the potential ramifications that you will face as a result of being charged with a DUI.
What are the Penalties for a DUI Conviction?
A conviction for a first offense DUI conviction is a criminal misdemeanor and will result in a permanent criminal record. Upon conviction, you could face:
Up to 6 months in jail - 2 days mandatory minimum
In most cases, the 6-month jail sentence is suspended, and you will receive 18 months of probation and have to perform 100 hours of community service and have to attend a MADD victim impact panel
45-day driver's license suspension followed by an ignition interlock requirement for one year
A Two-Part Battle - The Court and the DMV
To save your driver's license, you need to prevail in both the DMV administrative per se appeal and in the criminal case in Superior Court. While the DMV appeal is voluntary and optional, your appearance in criminal court is mandatory, and failure to appear will result in a separate criminal charge of failure to appear in court.
When charged with a DUI in Connecticut, you will be facing two separate actions against you. The first being the criminal charge of 14-227(a) in the Superior Court, which carries criminal penalties and fines. First-time offenders may be eligible for the alcohol education program, which would result in a dismissal of the charges against you. The second proceeding is an administrative action by the DMV to suspend your driver's license, depending on what transpired when the police stopped you. It most cases, we can get DUI charges dismissed in the criminal court by using the alcohol education program, but the client may still face a DMV administrative license suspension as a result of a refusal to take a chemical test or a failure of a chemical test. In these situations, we are often able to obtain work or school permits for our clients to travel to work or school while they are under suspension. With so many complexities involved in defending a Connecticut DWI/DUI allegation, you should seek legal counsel from an experienced Connecticut DUI attorney at your earliest opportunity
The DUI/DWI Road Stop - Probable Cause
Local police agencies have federal grants which dedicate funding to send out officers specifically assigned to target drunk drivers on the weekends and during holidays. The DUI arrest can also come about as a result of an accident investigation or a motor vehicle stop for something as simple as forgetting to have your headlights on or for crossing the double yellow line, tinted windows, or for failure to signal a lane change. An essential element of the DUI stop is that the officer needs to have reasonable suspicion to pull you over. This means that you need to have committed some form of moving violation in his presence - or - someone must have called in a report of you driving erratically to 911.Upon pulling you over, the police officer is trained to begin to look for telltale signs of intoxication, which would justify her to start a DUI investigation.
If you are pulled over and feel that you have been drinking, you should be aware that you have the right to remain silent, and you do not have to answer any questions. Do not consent to any police searches of your vehicle or bags or containers within your vehicle. Always ask to speak to an attorney before you answer any questions. Upon initial contact, the police officer will usually attempt to find some evidence or indication that you are intoxicated - that they smelled the odor of alcohol - that you fumbled and had difficulty in providing your license and registration - that your speech was slurred, - even worse that he found you sleeping behind the wheel - etc. This is the pretext that allows the officer to ask you then to step out of the car and ask you to perform field sobriety tests.
Most people who get pulled over do not realize at that point that they do not have to cooperate with the police investigation or answer any questions what so ever beyond supplying your name and address and license and registration. You do not have to answer, "Have you been drinking this evening?" Over the years, I find that the vast majority of my DUI clients freely admit to the police officer that they have been drinking. It is better just to refuse to answer the question and demand to speak with a DUI lawyer. You have the absolute right to remain silent. You have the right to ask to call a Connecticut DUI attorney before you answer any questions.
The Road Side Field Sobriety Test
You do not have to engage in field sobriety tests. You can simply refuse to participate. You have the right to remain silent. Most people do not realize that the field sobriety test is stacked against you. It is a negatively scoring test. You are not given credit for things that you do properly. Also, no one is there to make sure that the officer is doing this test properly, which is usually being done in the dark on the side of the road with flashing police strobe lights (hardly an ideal situation). The officer who is giving you the test may not be properly explaining to you how to do it, and he is the same person grading your results. Many people are too old or sick to perform field sobriety tests even when sober. Of course, the police do not give you this information.
It is not too late to resolve this situation, contact a Connecticut DUI lawyer today to schedule a free initial consultation to review your case. If you fail the field sobriety test then the officer will have probable cause to arrest you for the charge of DUI and will place you under arrest and transport you to the police station to attempt to administer a chemical test to determine your blood alcohol content.
The Breath/Chemical Test
You have the absolute right to contact a Connecticut DUI attorney before you make the decision to submit to a chemical test. Under Connecticut law, there is implied consent to a chemical test following an arrest for a DUI. This means that once you are placed under arrest, you are under a legal obligation to submit to a chemical test, or you will face a 45 days license suspension and the requirement to place an ignition interlock device in your vehicle for a period of one year. The police officer is under a legal obligation to:
Read you your Constitutional rights;
Allow you to contact an attorney before deciding on whether to take the test
Inform you that a failed test or a refusal to take the test will result in a license suspension, and
Tell you that refusal can be used as evidence in court against you.
You should always avail yourself of the opportunity to speak with a top Connecticut DUI attorney before you decide what to do. In practice, most clients are under so much stress after being arrested and dragged into a police station and placed in handcuffs that they are not in the best condition to be thinking clearly about what to do or whom to call. Many people do not have a DWI/DUI attorney's phone number in their wallet. As stated above, if you are reading this article, you have probably already been charged with DUI, so it is time to sit down with a DUI lawyer serving Connecticut to review all the facts of your case for a free consultation and get some guidance on how to build the best defense strategy.
The Alcohol Education Program
14-227(a) or DUI is a misdemeanor crime. A conviction will leave you with a criminal record that you do not want. For first time offenders, there is a diversionary program called the alcohol education program. A diversionary program is a program that suspends the criminal prosecution and places you into a program that can lead to a dismissal of the charges against you, and you can avoid receiving any criminal record. First-time offenders can apply for the program, and if accepted, the charges against them will be dismissed after one year if they complete the program.
Organizing a successful application for the alcohol education program takes a lot of experience and planning. You only get one chance to convince the judge to grant you the opportunity to participate in the program. Participation in the program is a privilege, not a right, and as such, if the court denies your application, you have no right to an appeal. It is really important to have an experienced Connecticut DUI attorney to guide you to properly prepare a package of materials to support your application, help explain your lapse of judgment in finding yourself behind the wheel while intoxicated and put a human touch to the process. Careful preparation and organizing can make the difference between success and failure. In many cases, the state's attorney's will oppose these applications. Sometimes, where there is an accident, victims will come to court to voice their objections as well.
I have successfully convinced Judges to grant my clients entry into the alcohol education program under the most difficult and challenging situations, including accidents, high blood alcohol content readings, and cases where clients have refused to cooperate with police when arrested. When you have one chance to get the alcohol education program granted, make the most of the opportunity. Have an experienced Connecticut DUI attorney with over two decades of experience by your side, assisting you from start to finish. Obtaining entry to the alcohol education program can mean the difference between having a criminal record or getting the charges dismissed. If you are granted the alcohol education program and complete the program, all of the charges will be dismissed, and you will have no criminal record. If any news articles were posted online about your DUI arrest, we can then usually work to have them removed upon the successful dismissal of the charges.
Defending DWI/DUI Cases in Court
DUI cases are fact-dependent, and no two cases are the same. There are many variables in play. Was there an accident? What was the level of intoxication? Any other moving violations? These are just some of the many factors that come into consideration when evaluating a strategy for defending a DUI case. With 28 years of experience in handling DWI/DUI matters, Attorney Allan F. Friedman has have seen it all when it comes to DUI defense. We have successfully dismissed hundreds of DUI cases on behalf of our clients over the last 28 years.
There are various legal defenses that can be used to defend a DUI charge. Did the Police officer have probable cause to pull you over in the first place? If not, a motion to suppress all the evidence may succeed in getting the entire case dismissed. Where there medical or other reasons, such as sleep deprivation or allergic reactions, to explain the observations of the police upon which they drew the inference that you were intoxicated? Did the police follow the proper procedures in administering the chemical tests? Are there grounds to exclude those test results based upon police misconduct or errors? Contact an experienced Connecticut DUI attorney today if you would like to review the facts of your case to determine if you have a valid defense to your DUI case.
Second Time and Third Time DWI Offenders
If you have a previous conviction for a DUI within the last ten years and you are charged with another DUI, it is a severe charge. Not only is it a felony, but the charge as a second-time offender carries with it a mandatory minimum of 120 days in jail. For a third offense within ten years of a prior conviction, the penalties increase to a mandatory minimum one year in jail. Along with these severe mandatory minimum jail sentences come some seriously hefty fines and lengthy periods of probation. Also, the felony record is a significant mark on your future and has enormous implications for future employment opportunities.
Contact a DWI/DUI Attorney Today
If you have been charged with a DUI, you should speak with a Connecticut DUI lawyer as soon as possible to go over the details of your arrest. With 28 years of experience in defense of DUI/DWI charges in Fairfield County and throughout Connecticut, Attorney Allan F. Friedman can give you sound legal advice. Was your arrest lawful? Have your constitutional rights been violated? Our objective is to use every means possible to have the charges dismissed or thrown out, or significantly reduce the charges.
We work on a reasonable flat fee basis. Call Attorney Friedman at (203) 357-5555 to schedule your free initial consultation and case evaluation - we are available 24/7 - 365 days a year. Or you can contact us online for a prompt response.