First Offense DUI Q & A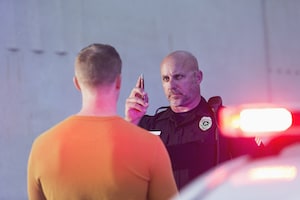 Most DUI cases in Connecticut alleging a violation of C.G.S.§ 14-227a involve first-time offenders. Many first time DUI offenders are eligible for the IDIP program, which would lead to a dismissal of the charges. However, many first-time offenders may have previously completed the IDIP program or the previous alcohol education program in the last ten years or otherwise be ineligible to participate in the program. (Offenders who hold a CDL or are driving a commercial vehicle while intoxicated and not eligible for the IDIP program). These offenders are still considered first-time offenders even if they had a previous DUI case dismissed through the IDIP program. In this article, we will explain everything you should know if you are facing your first DUI in Connecticut.
What is a "First Time DUI" Offender?
Anyone who has no prior conviction for DUI in Connecticut, or for a similar offense in any other state, is considered a first time DUI offender within the definition of C.G.S.§ 14-227a.
If you previously have been charged with DUI and that case was nolled, dismissed, or you were acquitted after trial, then your case would be treated as a DUI CT first offense. Similarly, if you previously have used the IDIP or alcohol education program, you would be considered a first time DUI offender if you picked up a new DUI case. Also, if you have prior convictions for DUI, but those convictions are more than 10 years old, they are not considered priorable, and therefore, you would be treated as a first-time offender. Because the "look
back period" for prior convictions is 10 years, only convictions that took place during the last 10 years would count as a prior DUI when calculating sentencing enhancements. On the other hand if you have a previous conviction within the ten-year lookback period then you can not be considered as a first-time offender.
What is the IDIP Program?
The Pre-Trial impaired driver education program (also known as IDIP or IDIP program) is a court diversionary program that provides first time DUI offenders who have been arrested for a DUI offense an opportunity to complete alcohol education classes and have their charges dismissed.
If your Connecticut DUI lawyer can't find a way to get your DUI charges thrown out due to some constitutional violation or other procedural defects, then the IDIP program is the most common defense to a first time DUI. Most first time DUI defendants will apply for the IDIP program to get their charges dismissed if they are eligible for the program. Since you only get one opportunity to convince the judge to grant your application, you should consider retaining the services of an experienced Connecticut DUI attorney to give yourself the best chance to get into the program.
To be eligible for the IDIP program, you must not have previously used the impaired driver intervention program in the previous 10 years.
Also, the program is not available to anyone who holds a CDL or was driving a commercial motor vehicle. If your DUI arrest involved an accident in which someone sustained a "serious physical injury," you must show good cause why you should be granted the program. In practice most courts will require you to send notice to any victim even if there was no serious injury (making the application a two step process).
If you have been involved in an accident while drunk driving, refused a chemical test, had a high BAC reading, or previously used the IDIIP program in the past (more than 10 years ago), your case will be subject to heightened scrutiny. We recommend that an experienced Connecticut criminal defense attorney should represent anyone charged with a DUI. Anyone who is applying for the IDIP program with one of these aggravating circumstances needs to work closely with a top DUI lawyer to prepare a strong argument in favor of their application to the program.
Most people who are allowed to participate in the IDIP program are ordered to engage in a 14 session class program as well as refrain from getting arrested again for any DUI related offense for a period of one year. Also, most judges will require you to take at least one Mothers Against Drunk Driving (MADD) Victim Impact Panel (VIP). If you successfully complete the educational requirements of the program and any special conditions imposed by the court, your DUI case will be dismissed. Pursuant to Connecticut's erasure statute, you are then deemed to have never been arrested.
The IDIP Program has a $250 application fee, which covers the cost of the required evaluation to access which program you will be referred to.
Can You Go to Jail for a First Time DUI?
In most cases, first time offender DUI defendants who accept a plea offer do not face any jail time unless there are some unusual aggravating circumstances. A violation
of C.G.S.§ 14-227a as a first-time offender is a misdemeanor. The maximum sentence you could face is 6 months in jail, 2 days of which is a mandatory minimum sentence, a fine of $500 to $1,000, and the suspension of your driver's license for 45 days and the requirement to install an ignition interlock device for one year. In practice, most defendants can accept the standard "first-time offender offer," which is a fully suspended 6-month jail sentence (no jail); 100 hours of community service in lieu of the 2-day mandatory minimum jail requirement, and a $500 fine.
For those offenders with aggravating circumstances, the state may seek some period of incarceration as part of a plea negotiation. These aggravating factors include defendants who had a non priorable old DUI conviction beyond the 10-year lookback period, those who were involved in an accident, or had a really high BAC limit, those who were driving in a reckless manner or while drinking. In these situations, the state's attorney may request that you serve some jail time. In these more extreme CT first offense DUI cases, you need the services of an experienced Connecticut DUI attorney to put together an effective mitigation presentation on your behalf.
Everyone is presumed innocent and has the right to request a jury trial and have the state prove its case beyond a reasonable doubt. However, those individuals who go to trial and lose generally face stiffer sentences. If you take your CT first offense DUI case to trial and you are found guilty by a jury, it is possible that a court may impose some period of jail time. This is what is known as the trial tax. It is recommended to accept a non-jail first-time offender offer unless there are significant and profound weaknesses in the state's case, which would lead your attorney to have a reasonable expectation that an acquittal at trial is possible. Before you consider any plea offer or plea bargain in any DUI case, you should carefully go over all of the facts of your case and possible defenses with a top Connecticut DUI attorney.
Will Additional Criminal Charges Complicate Your 1st Time DUI Case?
Over the years, we have seen some patterns over and over again. The state is going to object to the resolution of your first offense DUI case in Connecticut without jail if you had complicating circumstances when you were arrested for DUI and have received additional criminal charges such as:
Often those who have these kinds of additional criminal charges in their DUI cases may be eligible for the accelerated rehabilitation program. It is possible to simultaneously utilize both the alcohol education program and the accelerated rehabilitation programs in the same case. Anyone who has received any additional criminal charges during a first time DUI arrest should speak with a top Connecticut DUI lawyer as soon as possible. Additional charges are a significant aggravating circumstance that will make the resolution of your first time DUI case more difficult.
What Happens if I Got into an Accident in My First-Time DUI?
Many first time DUI offenders are involved in motor vehicle accidents. In these situations, what matters most is how serious the accident was and whether or not anyone was seriously injured. In cases where anyone involved in the accident has sustained a serious injury, the police can add the felony charge of assault in the second degree with a motor vehicle.
Even in cases where there are no serious injuries of any kind, just the fact that the 1st time DUI leads to an accident will make the case more difficult to resolve. This is even the case when there is a one case accident where the defendant charged with a 1st time DUI just struck a guard rail or a tree. Even if the accident only involved property damage, the court is going to be interested in making sure that your liability insurance was in effect and that you have paid for any out-of-pocket expenses of any victims. Accidents are a common occurrence in DUI cases. If your accident also involves a 1st offense DUI it is recommended that you immediately speak with an experienced DUI lawyer serving Stamford and Fairfield County.
How Much Will a First Time DUI in CT Cost Me?
A lot of our clients are surprised to discover how costly a first-time DUI arrest can be. You see the ads on TV and billboards that when you get a DUI, you "Just blew $10,000" and that $10,000 figure is not far off. While hiring a lawyer is a significant expense which can range from $1,700 to $3,500 (on the average) for a 1st time DUI, a good DUI lawyer can help save you from having to pay some of the other costs associated with DUI conviction.
The amount you spend for a DUI lawyer can save you a lot of money in actual out of pocket costs in a DUI case by either having the charges dismissed or getting you into an alcohol education program.
Here is a list of some expenses that you may incur as a result of your 1st offense DUI conviction:
Bail Bond $500 (varies)
Vehicle tow and storage $230 (varies)
DMV License restoration and interlock fees $275
Alternative transportation for 45 day DMV suspension $1350 (varies)
Increased Auto insurance Premiums (80% increase in CT) $4,350 (3 years)
Court fine for 1st-time offender $500
Probation fees $220
MADD VIP Victim Impact Panel $ 75
Interlock installation and monthly fees – refusal $960 (one year)
Estimated Cost of 1st Time DUI Conviction
These are the fixed out of pocket costs of a first time DUI conviction. What we can't quantify are the other significant costs that go along with any criminal conviction. These include a reduction in your earning capacity until the conviction can be expunged. Also, if the DUI arrest has made its way onto any online publication or newspaper, then the reputational harm is hard to quantify.
When you examine the significant costs associated with a 1st time DUI conviction, it is apparent that a DUI is one of the most financially draining misdemeanor crimes that you can be charged with. If you are a DUI offender, there is a long list of entities with their hands out just waiting for you to plead guilty to start collecting fines, penalties, increased insurance rates, interlock fees, and other costs. Basically, an entire industry built up to profit from first offense DUI clients.
Our firm realizes that these costs have a significant impact upon our clients and that is why we fight so hard to get the charges against our clients dismissed whenever possible either by finding errors in the police investigation which can lead to a dismissal or through the use of the alcohol education program. Everything that we are doing in the court is designed to mitigate and reduce the consequences to both prevent a criminal conviction on your record and to lower the fines and costs that are associated with a criminal conviction.
Will My License be Suspended for a First Offense DUI?
Even though almost all of our first time DUI offender cases are resolved in the criminal court either through an outright dismissal of the charges or through the alcohol education program, the Connecticut DMV still takes administrative sanctions against drivers accused of a first time DUI.
These DMV sanctions are separate from criminal charges. It is very important to understand that you only have a few days after your DUI arrest to appeal the DMV suspension of your driver's license, so you should act quickly to have your case reviewed by a Stamford DUI attorney.
In Connecticut, we have an implied consent law (C.G.S. §14-227b), which means that when you are driving in Connecticut, you must consent to chemical tests if the police have probable cause to make a DUI arrest. If you refuse to take a chemical test, your license will be suspended for 45 days, and you will be required to install an ignition interlock device in your vehicle for a period of one year.
If you fail a chemical test, the penalty is a 45-day suspension and the requirement to install an ignition interlock device for 6 months.
You have a right to contest the suspension of your license at an administrative per se DMV hearing. Although this administrative hearing does not take place in court and the proceedings are stacked against you, there are some circumstances where you can effectively prevent the suspension of your license. The best course of action is to have a top Stamford DUI lawyer review your entire case to find possible grounds for a winning DMV per se appeal.
The most important point to remember is that the DMV will be sending you a letter in the mail about 2 weeks after you DUI arrest. When you receive this letter, you will have only 7 days in which to request an appeal of your license suspension. Therefore, it is important to keep an eye on your mail and also get your appeal filed in a timely manner and get in touch with a DUI attorney serving Fairfield County to prepare an effective appeal.
Can I Get a Work and School Permit to Drive While I am Under Suspension?
In those cases where there are no bona fide grounds upon which to take an administrative DMV appeal or where you have lost an DMV appeal and must serve a 45-day driver's license suspension, then it is important to apply for a special operator's permit as quickly as possible. The form can be found here. They have recently expanded the program to include individuals who need to travel for ongoing medical treatment. You need to keep in mind that the work or school permit is only valid to go back and forth to work and school and during the hours listed on the permit. Driving beyond the hours and locations specified in the permit can result in a charge of operating under suspension for a DUI in violation of C.G.S § 14-215c, which carries a mandatory minimum jail sentence of 30 days in jail.
A strategic consideration for those who wish to apply for a special operator's work or school permit is that you need to have your supervisor at work sign off on the application, and DMV will contact them to verify your employment. Many first time DUI offender clients do not want to alert their employers to the fact that they were arrested for DUI. You need to make a case-by-case determination depending on the type of work that you do and your relationship with your employer.
If you have been arrested for a DUI and would like to review your options for applying for a work or school permit, feel free to contact our Stamford DUI defense law firm for a free consultation to go over the options.
Contact Connecticut First Offense DUI Lawyers fighting to Get You the Best Possible Outcome Today!
If you have been charged with a violation of C.G.S. § 14-227a in Stamford, Greenwich, Bridgeport, Darien, Norwalk of anywhere through the State of Connecticut, you should immediately contact a DUI lawyer at The Law Offices of Allan F. Friedman. We always provide a free initial consultation to review the best options to resolve your case. We focus on results that work, and we work with reasonable flat rate fixed fees. Call Attorney Friedman at (203) 357-5555 to schedule your free initial consultation. We are available 24/7. Or you can contact us online for a prompt response.