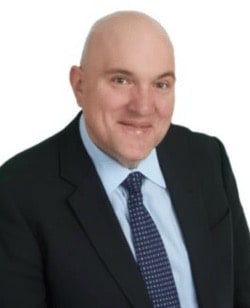 Allan F. Friedman
With 25 years experience fighting for the rights of those accused of crimes Attorney Friedman never forgets that you are presumed innocent. Attorney Friedman has handled every kind of criminal case from traffic infractions to murder trials. Attorney Friedman started his practice working in the Stamford and Norwalk criminal Courts and has focused his practice on defending clients in those Courts. Attorney Friedman started with his first criminal case while still a law student and fought that case all the way to the Connecticut Appellate Court where he won a victory on appeal for his very first criminal case and he has continued to fight aggressively on behalf of his clients ever since. Attorney Friedman has had the honor to argue cases before the Connecticut Supreme Court. While your case may not as complicated, Attorney Friedman will bring the same determination, dedication and relentless focus on protecting your rights, providing you the best possible level of customer service and being available every step of the way to explain the process and answer any questions that you may have. Attorney Friedman understands that being charged with a crime is a very stressful and difficult time in anyone's life. He is here to guide you through the uncertainly, provide the best defense possible, work to achieve the best possible outcome and treat you like a human being. Everyone makes mistakes. We are here to help you move beyond the situation you are in and put it in the past and get on with the rest of your life. One of the things that we really focus on is trying to provide reasonably priced services that offer a fair value to our clients. We also offer payment plans and will work within your budget to arrange a payment arrangement that you are comfortable with. Give us a call today for a free consultation to review your case and see how our 25 years of experience can go to work to solve your criminal problems today.
Education
J.D., Quinnipiac University School of Law, Hamden CT, 1992
Associate Editor, Connecticut Probate Law Journal – 1991- 1992
Law Clerk to the Honorable Judge Eugene Spear 1992
B.A. in Political Science, State University of New York at New Paltz, 1988
Jurisdictions Admitted to Practice Connectiucut, 1992
New York, 1993
United States District Court for District of Connectiuct, 1993

Professional & Bar Association Memberships
ABA
Member Since: 2010
Fairfield County Bar Association
Member Since: 2016
MENSA
Member Since: 1992
Featured Cases and Matters
Appellate Court of Connecticut. George P. BRIGGS v. Rocco J. SYLVESTRI et al. 48 CONN. APP. 297 (1998)
Won and appeal of trial courts denial to uphold a right of first refusal to purchase a commercial property in Greenwich, CT
ALFRED C. BRIGGS, JR., ET AL. v. GEORGE P. BRIGGS 75 CONN APP. 386 (2003)
Civil appeal involving the interpretation of ambiguous language contained in a ground lease on a commercial real estate property
Appellate Court of Connecticut STATE of Connecticut v. Clayton E. WHEAT. 52 CONN. APP. 115 (1998)
Symbolic appeal of a minor misdemeanor charge. My client felt he was not guilty. I fought the case all the way up to the appellate Court.
Supreme Court of Connecticut SHAWMUT MORTGAGE COMPANY v. Mary C. WHEAT et al. 45 CONN. 744 (1998)
Successful 9 year foreclosure defense case. Went all the way to the Supreme Court.
State v. Victor Holloway 26 CONN. APP. 910 (1991)
My very first case as a lawyer, took an appeal all the way to the Appellate Court. Won a victory for my client.
As Mentioned in the Media
Hollywood Reporter
Ebony Magazine
MTV News
TMZ