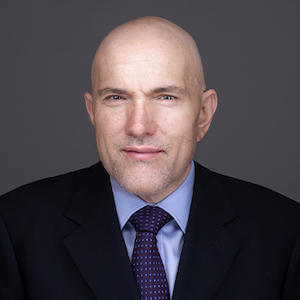 Allan F. Friedman
Allan F. Friedman — a highly experienced Connecticut criminal defense attorney — defends individuals facing allegations of driving offenses, domestic violence, drug offenses, and assault, among many others. He has obtained excellent results in criminal cases for clients in Stamford, Norwalk, Bridgeport, and elsewhere throughout Connecticut. This includes helping clients:
Avoid Losing a Job and/or Liberties
Avoid Jail Time
Secure a Dismissal or Lowering of Charges
Secure Favorable Plea Agreements
A Connecticut Criminal Defense Attorney with Over 30 Years of Experience
Allan has consistently obtained excellent results for his clients throughout his more than 30 year career as a criminal defense attorney. Click here for examples of some of the ways he has helped clients.
A Tireless Advocate and Knowledgeable, Trusted Guide During Stressful Times
Allan's clients especially appreciate his keen ability to navigate them through incredibly difficult and unfamiliar circumstances. His approach focuses on accessibility and efficiency, an experience-based understanding of the tremendous stress and fear his clients experience from being charged with a crime, and an honest evaluation — and aggressive pursuit — of the best possible outcome.
Allan's clients describe him best. They use words like "creative, hard working, dedicated, tenacious, and incredibly reliable," "always on call when I needed him," and someone who plays no games and gets straight to the point and "did everything he could to ease my nerves and make me feel at ease."
Highly Responsive and Available 24/7
Unfortunately, many Connecticut criminal defense attorneys and firms do a poor job of responding to and communicating with their clients. And when someone is made available, it often isn't your lawyer, but instead, someone who may know nothing about your case. That's unacceptable.
Allan invests himself in his clients' matters from day one and is personally available 24/7. No matter when you call his office, you'll speak with Allan himself. Using video conferencing technology, those conversations also can be face-to-face from wherever you are at the time.
Ethical, Honest and Efficient
Allan knows that the key to the most successful lawyer-client relationships is effective two-way communication. And his clients know that their honesty about the facts of the matter will be kept in the strictest confidence and relied upon to pursue the best possible outcome.
Allan also leverages his experience and skill to handle cases efficiently and focuses on providing reasonably priced services that offer great value to clients. This includes payment plans and working within his client's budget to arrange a practical payment arrangement.
Education
J.D., Quinnipiac University School of Law, Hamden CT, 1992
Associate Editor, Connecticut Probate Law Journal (1991- 1992)
Law Clerk to the Honorable Judge Eugene Spear (1992)
B.A. in Political Science, The State University of New York at New Paltz, 1988
Bar Admissions Connecticut, 1992
U.S. District Court for District of Connecticut, 1993
New York, 1993

Professional & Bar Association Memberships
Connecticut Bar Association
Connecticut Trial Lawyers Association
American Bar Association
Stamford Chamber of Commerce