Violation of Probation
Connecticut Probation Violations Defense Attorney | Defending Probation Violation Cases in Connecticut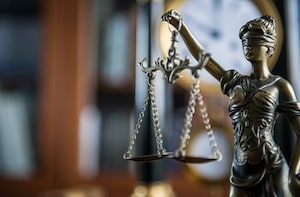 If you have been charged with a probation violation even before the accusations against you are proven, the state's attorney is already counting the jail time you owe in their mind. The state thinks it has a slam dunk case to prove the probation violation and that you have no options available but to accept whatever plea offer they throw your way. However, an experienced defense attorney can make a difference in the outcome by zealously contesting the allegations against you and defending your rights. If you have been charged with a violation of probation (VOP) you should immediately seek the counsel of a top Connecticut probation violation attorney to review your case. We offer free initial consultations, and we are available 24/7 at (203) 357-5555.
A large percentage of Defendants who are convicted of crimes in Connecticut will either receive straight probation with a suspended jail sentence or in the alternative a split sentence meaning that they have to serve some period of incarceration followed by a period of probation.
A. Types of Probation
Probation can range from a very restrictive formal type of probation where you are required to "check-in" with your probation officer every week or other week and may have to submit to random drug tests during those meetings. Other probationers are deemed low risk and are placed under less restrictive "non-reporting" forms of probation. However, no matter which type of probation you are under and what the approach of your probation officer, there are some uniform requirements that all probationers must follow as a condition of probation.
B. Conditions of Probation
There are general or "standard conditions" of probation, which all Probationers must follow, and in addition, in most cases, there are also "special" conditions of probation which apply to the particular situation.
Some examples of standard conditions of probation include:
Do not break any laws
Follow the directions of your probation officer - including reporting to your probation officer as directed
Inform your probation officer of any changes in your address
Do not leave the state or travel without the permission of your probation officer
Do not possess any firearms
Provide a DNA sample (felony cases)
Register as a sex offender (sex crimes cases)
Some examples of special conditions of probation which the judge may impose include:
Restitution to the victim(s)
No contact with the victims
Maintain employment
Substance abuse evaluation and treatment
Mental health evaluation and treatment
Anger management counseling
Electronic monitoring
Sex offender treatment (sex crimes)
Community service hours
Types of Probation Violations

No matter what kind of probation violation situation you face, it is a serious legal matter, and you should seek an experienced Connecticut probation violation defense attorney to review your case and put together a powerful, forceful defense to the allegations against you. Attorney Allan F. Friedman has over 30 years of experience defending probation violation cases.

There are two general varieties of probation violations:

Technical Probation Violation

This kind of probation violation is based upon not following the standard or special conditions of probation in your case or for missing an appointment with your probation officer, for example. Let's face it, with so many rules and regulations to follow it is easy to overlook something and find yourself facing a technical probation violation that you did not intend to commit. We have seen our client's charged with technical violations for leaving the state without permission, for failure to pay restitution, for not going to counseling or substance abuse treatment as required or for having contact with the victim and many other reasons. The main point of a technical violation is in some way you have violated the terms of your probation. Your probation officer then decided to file for a warrant for your arrest.

A technical probation violation can result in having to argue your case before a judge and do some strong convincing why you should be given another opportunity to remain on probation and not placed in jail. Depending on the nature of your technical violation, often having an experienced probation violation defense attorney working to argue your case can get you a second chance to get back on probation and avoid having to serve time in jail. If you have been charged with a technical probation violation, it is essential that you address the matter very seriously as all probation violation cases have the potential rick of incarceration.

Re-Arrest Violation

The second variety of probation violation cases are by their very nature more serious in that the alleged violation of your conditions of probations is based upon a new arrest for which a judge has found probable cause. In this situation, you are facing not only the new arrest that you just picked up but also the prospect of a warrant for your arrest for violation of probation on the basis that you broke the law while on probation. In most situations where you have been arrested while on probation, inevitably, a violation of probation warrant will soon follow. Depending on the facts and strength of the new arrest case against you, the situation may be a difficult one to overcome. As we will discuss at greater length below, violation of probation proceedings move at a greater speed than a criminal trial, the state has a lower standard of proof, and the rules of evidence are relaxed. Thus, defending against violation of probation cases is much more complicated than defending against a standard criminal case.

Defending Against Violation of Probation Charges

Part One - Violation phase

The first phase of a probation violation hearing focuses on the sole issue of if you violated the terms of your probation. It is an adversarial evidentiary hearing in which the accused is entitled to cross-examine any witnesses that the state may call. Further and very importantly, you are entitled to present your own defense case and present evidence and witness to prove that you did not commit the violation of probation. This is why it is imperative to retain the services of a skilled Connecticut probation violation attorney with courtroom experience to defend your rights.

A probation violation hearing differs significantly from a standard criminal case in several critical aspects. This makes it much easier for the state to prove a violation of probation than a criminal case. However, you still have rights to a hearing, and the state still has to prove the allegations against you. In this section, we will examine how a probation violation hearing differs from a standard criminal case and how those differences can affect your case.

Standard of Proof is Lower

In a probation violation case, the standard of proof or burden of proof upon the state is much lower than in a criminal case. In a criminal case, the state's burden of proof is the highest possible standard "proof beyond a reasonable doubt."However, in a probation violation case, the standard of proof is much lower. The state need only prove the violation by a "fair preponderance of the evidence." This is a much lower standard. This means that the state must prove that is more probable than not that you have violated your probation. In effect, the court is going to hear both sides and then determine which side has the more persuasive argument and rule in their favor. Again, this is a much lower standard of proof than in a criminal case. It is for this reason why many state's attorneys' feel that when they have a violation of probation charge that you are already guilty as charged because of the relatively low standard of proof they have to achieve to prove a violation of probation. If you have been charged with a violation of probation a very careful review of all the evidence, witness statements, video and every single detail of the case by an experienced probation violation defense attorney can find the defects in the state's case which may help to develop a winning strategy to fight your case.

No Right to a Jury Trial

In a violation of probation hearing, you have no right to have your case heard by a jury. Instead, the case is only heard by a bench trial by a single judge who will make the final decision. This is a huge disadvantage. In a probation violation case, your fate lies in the hands of a sole judge who's decision is in all intents and purposes final.

Rules of Evidence Relaxed

Unlike in a criminal trial, during a probation violation hearing, you are not protected by all of the rules of evidence. For example, one of the most significant protection of the exclusionary rule that prohibits the introduction of evidence that the police obtained without first obtaining a valid search warrant in a criminal case does not apply to a probation violation case. Other rules of evidence that protect you in criminal cases but are too technical and numerous to detail for this short article also do not apply in probation violation cases.

Very Speedy Hearings

A violation of probation hearing is a summary procedure by statute and is required to be held within 120 days of the arraignment unless good cause is shown. Hiring a skilled Stamford criminal defense attorney who will take the time to carefully review all the details of your case and highlight mitigation factors and positive aspects about your life that the state may have overlooked in its rush to judgment can help to work out a favorable plea bargain arrangement. Stamford Attorney Allan F. Friedman has over 30 years of experience in working with local judges and state's attorneys to reach favorable plea dispositions on behalf of his clients, often resulting in the re-imposition of probation.

Part Two - the Sentencing Phase

If the court finds that you did violate your probation, all is not lost. Then the battle shifts to the sentencing phase where your Stamford probation violation defense lawyer can argue on your behalf for a reinstatement of your probation of a lighter sentence than what the state is seeking.

The Courts options at sentencing are:

Continue the probation
Modify or extend the probation conditions
Extend the period of probation up to the maximum
Revoke probation and require the defendant to serve up to the maximum sentence that is owed or less than the maximum

The court has broad discretion at the sentencing phase about what sentence to impose. For this reason, it is imperative to retain an experienced criminal defense lawyer to explain to the court your probation violation in a light most favorable to mitigation. A lot of effort should be put into presenting to the court evidence of your positive progress while you were under probation. This is a time when active and powerful advocacy can have a significant impact on your future. The objective, of course, is to convince the court to give you another chance and allow you back on probation. If the court is inclined to impose some period of incarceration, then you need an articulate and skilled defense counsel by your side who will craft a compelling argument to persuade the court to lean towards the minimum possible period of incarceration.
Your Liberty and Future Are Our Number One Priority
If you have been charged with violation of probation, Attorney Allan F. Friedman understands that your freedom is at risk. Attorney Friedman will provide you the top-notch, five-star customer service that you have come to expert. If you have been charged with a probation violation in Greenwich, Stamford, Norwalk, Darien, New Canaan, Cos Cob, Fairfield, Westport, Wilton, Weston, Bridgeport and throughout the County of Fairfield or State of Connecticut do not hesitate to contact the Attorney Allan F. Friedman. We work on a flat-fee basis, and our rates are reasonable. Call Attorney Friedman at (203) 357-5555 to schedule your free initial consultation and case evaluation - we are available 24/7. Or you can contact them online for a prompt response.