Assault
Stamford Assault Defense Lawyer with Over 30 Years of Experience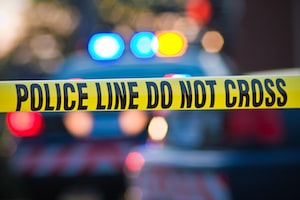 Assault cases are treated very seriously in Connecticut. If you have been arrested for any degree of assault you can face jail time, significant fines, and long periods of probation. Assault is a crime of violence, and as such, a conviction for assault will result in additional negative collateral consequences. Very often, assault arrests arise in the context of domestic violence cases. A conviction for assault will harm your reputation and your future ability to secure employment. In many arrests these days, the details are posted on the internet by local news outlets, and when potential employers Google your name, the arrest will often appear as one of the first search results under your name.
If you have been charged with assault, defend your freedom, and protect your rights by contacting a Stamford criminal defense attorney today for a free initial consultation. At The Law Offices of Allan F. Friedman, we have understanding and compassion for your situation. We realize that our clients are dealing with a lot of unanswered questions, fear, and confusion, and we are here to guide you through the process and provide answers to your questions.
What is Assault?
Top Stamford criminal lawyers would agree that the crime of assault is one of the top five most common arrests which occur in Stamford and throughout Connecticut. FBI statistics for arrests in Connecticut show that there are approximately 20,000 cases of simple assault per year and 2,200 cases of aggravated assault per year in our state. The elements of the crime of assault and the resulting penalties vary depending on the degree of the assault. Assault in the third degree is the least serious level for assault.
Assault in the Third Degree
Assault in the third degree is commonly known as simple assault. It is one of the most common crimes in Connecticut. Assault in the third degree the highest level misdemeanor for which you could face, upon a conviction, up to one year in jail, a hefty fine and probation. The statutory citation is C.G.S.§ 53a-61. In order to be guilty of this crime, you can have one of the following three different mental levels or states of mind while committing the crime:
Intentionally causing some physical harm no matter how slight it may be (such as a bruise or a scratch)
Recklessly acting and thereby causing a serious physical injury
With criminal negligence and with the use of a deadly weapon; a dangerous instrument or electronic defense weapon causing some physical harm no matter how slight (mandatory minimum one year in jail)
The most common scenario in which a simple assault occurs is when a heated dispute erupts into a physical confrontation. When hands get involved, no matter how slight the contact, the crime of assault in the third degree can be charged. Thus you can be arrested for this crime anytime you place your hands upon another person if there is any slight injury (no matter how minor that injury might be).
Many people who are charged with assault in the third degree mistakenly assume that because their case involves a very slight contact or a tiny injury, it is not a serious case. However, this is not true. A conviction for this crime would result in a permanent criminal record, leave you permanently ineligible for many diversionary programs like the accelerated rehabilitation program, and you could face up to a year in jail, probation, fines, and difficulty securing future employment. In addition, a criminal conviction for assault in the 3rd degree would expose you to a civil lawsuit by the victim and the possibility of having to pay civil damages. If you have been charged with assault in the third degree you should contact a Stamford criminal lawyer immediately at The Law Offices of Allan F. Friedman. We have highly successful strategies for defending these allegations and will work to have your charges dismissed altogether or reduced.
Assault in the Second Degree
Although the vast majority of assault arrests in Connecticut are for simple assault of assault in the third degree, there is also a significant amount of so-called aggravated assault cases or assault in the second degree. If you are facing an allegation of assault in the second degree you should know that it is a serious felony charge. Assault in the second degree can be charged as either a Class C or a Class D felony, depending on the circumstances of the case. A conviction for this offense could expose you to a up to 10 years in prison, and a fine of up to $10,000. C.G.S.§ 53a-60 is the statutory citation for assault in the second degree. The statute sets forth various metal intent requirements which vary depending on the kind of injury sustained by the victim and whether a weapon was used. Here is a list of some examples of situations in which you could be charged with the offense of assault in the second degree:
Acting with the intent to cause a serious physical injury does cause serious physical injury to another.
With intent to cause injury, no matter how slight, does succeed in inflicting some injury upon the victim, with some type of deadly weapon (but not a firearm).
Acting with reckless disregard, your actions result in the infliction of a serious physical injury to the victim, and you employed a deadly weapon.
If the level of injury suffered by the victim is not serious, then the level of the assault is a Class D felony. If the degree of the injury sustained by the victim is serious, then the assault is a Class C felony.
The state takes aggravated assault cases very seriously. You should hire an experienced Connecticut criminal defense attorney to defend you against these allegations in order to obtain the most favorable resolution to your case.
Assault in the First Degree
Assault in the first degree is the most serious level of assault. C.G.S.§ 53a-59 is the citation for assault in the first degree. The statutory definition requires a mental intention to cause serious physical injury, the use of a deadly weapon, and the victim suffering a serious injury. The penalty for a conviction for assault in the first degree, is up to 20 years in prison, with five years of that time being a mandatory minimum and up to a $15,000 fine. If you are facing a charge of assault in the first degree you should immediately retain an experienced Connecticut criminal defense attorney. We will carefully review the facts of your case and determine if any emergency motions need to be filed to preserve surveillance camera footage or other exculpatory evidence that may exist that could exonerate you before it is erased.
Defending Assault Charges
If you have been arrested for assault you should quickly retain the services of an experienced Stamford criminal attorney to start working on your defense right away. If you delay, then eyewitnesses may disappear or start to forget important details about the incident. Additionally, it may be necessary to take action to contact third parties to obtain and preserve exculpatory video surveillance that may otherwise wind up being erased. The state has already been working hard even before you were arrested at building a case against you, interviewing witnesses, and taking photos of injuries sustained by victims and obtaining hospital records, if any. To protect your freedom, you should act quickly to take action to start building your defense strategy.
In cases of assault in the third degree, it is sometimes possible to negotiate a resolution to have the charges dropped. Of course, the success of these negotiations depends upon the circumstances of each case. The defense of every criminal case starts with an in depth free initial consultation in which we review all of the facts of the case. Next, we obtain the police reports and review the state's evidence against you, including witness statements and any hospital records. If any of your Constitutional rights have been violated by the police, it may be possible to file motions to suppress the evidence against you and any self- incriminatory statements that you may have made to the police.
Intent Required as Element in Many Assault Crimes
Many assault crimes require proof of a mental element of an intentional act. The state must prove each element of the assault charge beyond a reasonable doubt. Each of the varying degrees of assault charges has several elements that must be proven by the state. If the defense can cast doubt or negate one element of the offense, then that is sufficient to earn an acquittal. Proving that the accused acted with the intent to cause an injury is often a high evidentiary barrier for the state to prove. Detailed analysis of all the facts of the case and the statements of the witnesses will reveal any weakness in the state's case.
Self Defense
Self-defense is always a valid defense to an assault allegation. You have the right to defend yourself against harm. If it can be demonstrated that the victim was the initial aggressor, then any actions that you took in response may be legally justified under the doctrine of self-defense. Generally, eye witness accounts are the best evidence to verify a case of self-defense.
Alibi Defense
An alibi defense in assault cases involves asserting a defense of mistaken identity. The theory is that you were not present at the time and location where the offense occurred and thereby could not have committed the crime. This kind of defense is best supported by eyewitnesses and or by electronic surveillance evidence.
Accelerated Rehabilitation Program
The good news is that there are diversionary programs available that may be employed that could lead to a complete dismissal of these charges. The accelerated rehabilitation program is a diversionary program that can lead to the dismissal of all charges against you and thereby leave you without a criminal record. In serious assault cases getting the program granted takes some degree of planning and strategy. In most cases making restitution to the victim for out of pocket medical expenses (if any) incurred is a very positive step. A well-prepared attorney will put together a package of mitigation documents attesting to the excellent character of the accused to present to the court. The most crucial step in getting the accelerated rehabilitation program granted is the argument that an experienced Stamford criminal defense attorney makes on your behalf to support your application.
Let Us Fight Your Assault Charge!
We provide free initial consultations. We have over 30 years of experience defending assault charges throughout the State of Connecticut. We will take the time to hear your side of the story and aggressively protect your rights and liberty. In many cases, working with an experienced Stamford criminal defense lawyer can make the difference in having your case dismissed or reduced down to a lesser charge.
If you have been arrested for assault, in Stamford, Norwalk, Greenwich, New Canaan, Milford, Darien, Fairfield, Westport, Wilton, Cos Cob, Weston, Bridgeport, and throughout the County of Fairfield do not hesitate to contact the Law Offices of Allan F. Friedman. Our rates are reasonable and we offer payments plans as needed. We accept all major credit cards. Call Attorney Friedman at (203) 357-5555 to schedule your free initial consultation. We are available 24/7. Or you can contact us online for a prompt response.
Related Links
Assault on a Pregnant, Elderly or Disabled Person