Cleaning Your Criminal Arrest Record off the Internet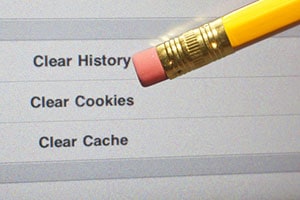 If your criminal case has been dismissed, but your name is still showing up on the internet, it may be time to call a Stamford internet record cleaning attorney. We have seen internet articles covering the "Police blotter" in local news outlets such as the Stamford Advocate, Patch, and others remain online for years after people's cases have been dismissed. Often these people who were originally arrested had their charges nolled or dropped at the first Court appearance. In other situations, they may have participated in a diversionary program such as the accelerated rehabilitation program, which led to a dismissal of all the charges against them.
Even though the charges have been dismissed, these internet sources will continue to report the facts of your prior arrest for years to come. This is despite the fact that by operation of law in Connecticut when your charge has been dismissed you are now presumed to have never been arrested.
Often these online sources can come up and interfere with job searches, landlords, and be a source of constant embarrassment for years to come. The worst part is that often you have no idea which prospective employer has conducted a google search and found the old information about your arrest and decided not to hire you, and you never know why. If your prior criminal arrest record is causing you problems, you should contact us about scrubbing the internet of these online articles.
Can We Help You?
Yes. If your case has been dismissed, we can work with the source of the article to explain why they should remove it. We have found great success with the vast majority of local news outlets in convincing them to either totally remove these types of articles or, in the alternative, agree to remove the tags to the article so that it simply disappears and will no longer show up under search results for your name. The second prong of the attack is to apply pressure to the search engines themselves, Google, Yahoo, and Bing to scrub all remnants of the arrest report from their search engines.
How Does It Work?
The first step in all of this is that you have to have the case dismissed. Many people want to get their arrest report offline yesterday. I realize how embarrassing and upsetting it can be you have your name and photo plastered all over the internet. However, to get the information removed, we need to have the case dismissed first. For this reason, if your case is still pending, make sure that the disposition of the case results in a dismissal of the charges; otherwise, you may be unable to succeed in having the internet scrubbed of your arrest record. If you need legal help or guidance on how to make sure that you obtain a dismissal in your pending criminal case, feel free to contact us for a free consultation. Once your case has been dismissed, we are ready to begin work on cleaning the internet of your false arrest record information. Contact us to review your options to defend your online reputation.
Contact a Stamford Criminal Arrest Record Cleaning Attorney Today!
We provide free initial consultations. We will provide a free quotation for our services in advance before we commence work. Our rates are reasonable, and we offer payment plans as needed. Call Attorney Friedman at (203) 357-5555 to schedule your free initial consultation. We are available 24/7. Or you can contact us online for a prompt response.