I Have a Prior DUI – Will it Be Held Against Me in My New Connecticut DUI Arrest?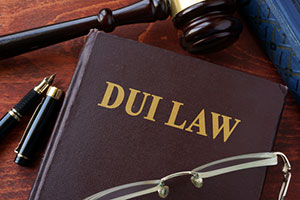 An arrest for DUI is not a pleasant experience. Top Stamford DUI lawyers would agree that the consequences for a conviction increase dramatically for those clients who have a prior conviction for DUI. Understandably the stress level can increase dramatically for those clients who have prior DUI arrests on their record. These clients need to know how these previous arrests and or convictions will effect their pending DUI cases in Connecticut. Even cases that were dismissed through diversionary programs in other states can have a significant impact upon your new DUI case in Connecticut. The impact that an old DUI arrest or conviction may have upon your new Connecticut DUI case depends upon a lot of considerations including when the previous arrest occurred and what the disposition of that case was. If you have been arrested for a DUI in Connecticut you should immediately consult with an experienced Stamford DUI attorney to review how your prior arrest history may effect the disposition of your new DUI case.
Prior Use of Alcohol Education Program
The alcohol education program is a diversionary program for first time DUI offenders that leads to a dismissal of all charges upon successful completion of all program requirements. Pursuant to Connecticut General Statutes Section 54-56g, you can use the program again if you last use of the program was more than 10 years ago. Therefore if you previously used the alcohol education program within the last 10 years you would be precluded from using the program again and would be considered to be a first time offender if convicted or if you accepted a plea offer. Often those clients who had previously used the program more than 10 years ago will be deemed to be "technically" eligible to take the program again but face tremendous opposition from the State's Attorney to their application to re-take the program a second time. Anyone considering an application to take the alcohol education program a second or third time needs to retain the services of an experienced Stamford DUI lawyer to put together an effective mitigation argument to support the application.
Prior DUIs and the 10 Year Lookback Period
The Connecticut DUI statute is written in a manner which can make it very confusing for lay people to understand the effect that prior convictions can have on your pending case. If you have prior DUI convictions it is really important to seek the advice of a Stamford DUI attorney to advise you how these convictions will affect your new DUI arrest. We have found over the years that a lot of or clients forget the specific details of past convictions from many years ago and often we have to do some detective work to track down the exact dispositions of those cases.
All Your Convictions More Than 10 Years Old
It is important to understand that the lookback period in Connecticut is 10 years. This means you can have previous convictions for DUI that are over 10 years old and none of them can be used against you. If more than 10 years have passed since your last DUI arrest, your current offense would be treated like a first-time offense. It does not matter how many convictions you have or which states they are from as long as all of them are more than 10 years old. While the previous convictions would make you ineligible for the alcohol education program you would be treated as a first-time offender for your new Connecticut DUI arrest. A State's Attorney often would resist offering you the mandatory minimum first time offender offer if you have multiple previous convictions more than 10 years old. However, you can rest assured that any conviction would be treated as a first offender and be a misdemeanor conviction.
One of Your Conviction is Less Than 10 Years Old
The way the law is written if you have one (or more) of your convictions for DUI within the last 10 years then ALL of the convictions will count against you. Although this may seem like an absurd situation it is the way the Legislature wrote the law in Connecticut. Hence someone who has 5 prior convictions all more than 10 years old would have them all disregarded and be treated as a first offender under Connecticut law. However, someone who has one conviction within the last 10 years would also have all prior convictions from anytime in their life – even those more than 20 years old used against them in determining what level of offender they were. This is a huge difference as the penalties and mandatory minimum jail time increase significantly from a second time offender to a third time offender. Anyone with a prior history of DUI convictions should immediately contact an experienced Connecticut DUI lawyer because the consequences for a conviction can include significant periods of mandatory minimum jail time and a felony criminal record.
Do Out of State Convictions Count Against Me?
Generally, any conviction for a DUI of a substantially similar offense from any State would count as a prior conviction. This is even the case for states such as New Jersey which do not treat DUI as a criminal offense but rather as a motor vehicle violation. The issue is whether your conviction was for an offense substantially similar to that as DUI in the State of Connecticut. There are certain circumstances under which legal arguments can be made that convictions from other states should not be used against you because they were not "substantially similar" to the Connecticut DUI statute. It may be possible to exclude some convictions. Of course, this is something that needs to be reviewed on a case by case basis by an experienced Stamford DUI lawyer.
Prosecutors Seek Harsher Penalties and Stricter Conditions Against Defendants with Prior Convictions
If you have previously used the alcohol education program and had a prior DUI arrest dismissed or if you have a prior conviction from more than 10 years ago these arrests can't be used against you when it comes to seeking a subsequent offender enhancement. However, when a State's Attorney sees these prior arrests on your rap sheet hey are going to use them against you when deciding what kind of plea offer to make. While these prior offenses can not be used as a trigger for a sentencing enhancement the State's Attorney is certainly going to take these prior arrests into careful consideration. It is not uncommon in these situations for State's Attorneys to seek additional penalties, including short jail sentences, bond increases and longer periods of probation in these situations.
If you or a loved one have been arrested for DUI and want more information regarding what effect a prior DUI could have upon your pending Connecticut DUI case, it is very important that you discuss your case with an experienced Stanford DUI attorney right away. Attorney Allan F. Friedman has over 28 years experience defending DUI cases and will provide you with personalized customer service and will work hard to ensure you receive the most comprehensive defense possible.
For more information about defending your DUI case, the effect of prior DUI arrests, convictions and prior use of the alcohol education program, and to schedule your free consultation, contact Allan F. Friedman at the Law Offices of Allan F. Friedan located at 1100 Summer St #306, Stamford, CT 06905. Mr. Friedman can be reached 24/7 at (203) 357-5555