Is Marijuana Legal in Connecticut?
Is Marijuana Legal in Connecticut?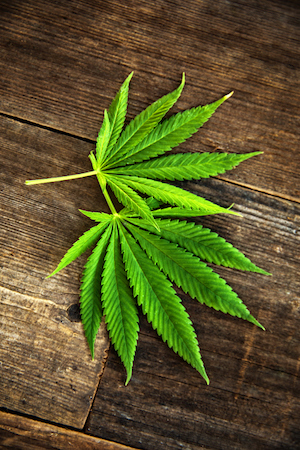 A lot of clients contact us because they are confused about whether marijuana is legal in Connecticut and what the consequences are for possession of marijuana. The medical marijuana program has created a lot of confusion and there has been a lot of talk lately about legalizing weed in Connecticut. I am going to answer some of these questions.
The Governor of Connecticut Tried to Legalize Weed in CT
Marijuana prohibition in Connecticut causes a lot of financial and emotional trauma for those who are busted for possession of weed. The best Connecticut marijuana criminal lawyers will tell you that the police often enforce marijuana possession laws in a very selective and discriminatory manner. The consequences of a possession conviction can have an adverse impact on your ability to find a job for years to come.
Connecticut is way behind its sister states when it comes to marijuana legalization. In 2019, Governor Lamont of Connecticut proposed legislation which would have legalized the possession of small amounts of marijuana and expunged the criminal records for people who had previously plead guilty to possession of marijuana. The legislature failed to pass the legislation. Our neighbor state Massachusetts has legalized the possession of small amounts of marijuana. New Jersey is considering a constitutional amendment which its citizens will vote on in November which would legalize the possession of marijuana in their state. For the time being Connecticut is not as 420-friendly as it's sister states.
Marijuana Remains Illegal in Connecticut
Unless you have a medical marijuana card you can't legally possess marijuana in Connecticut. Even if you have a medical marijuana card you have to follow strict regulations such as limits on the amount that you can possess and you have purchase marijuana from a dispensary. If you like to smoke weed, a medical marijuana card can be a great solution if you can convince a doctor that you have one of the recognized medical conditions that Connecticut accepts.
Just because you have a medical marijuana card does not give you the right to drive under the influence of marijuana - DUI. A lot of clients get confused by this. Just as with prescription medication, any drug that impairs your ability to operate a motor vehicle can result in the charge of DUI and this includes marijuana. As the amount of medical marijuana users has increased in Connecticut, we are seeing the amount of marijuana DUI arrests increase also.
A lot of our clients ask us "Is marijuana legal in Connecticut?" The answer clearly is no - it is not legal. Connecticut is not 420 "friendly." Those individuals who don't have a medical marijuana card can be prosecuted for the possession of marijuana. If you have under ½ of an ounce on you it is a violation and would not result in a criminal record but a guilty plea can cause you significant problems if you are searching for a job in the future. The statutory citation for the simple possession of marijuana is C.G.S. 21a-279a.
Possession of more than a ½ ounce of marijuana is a criminal offense in Connecticut that can result in a misdemeanor record per C.G.S. 21a-279(a)(1).
Don't Plead Guilty to Marijuana Possession in Connecticut
While simple possession of less than ½ ounce of marijuana will only get you a ticket that you can mail in and pay the fine, you should never plead guilty to a marijuana possession charge. The problem with just mailing your ticket and pleading guilty is that the record of your guilty plea to a criminal violation will go on your record with the centralized infractions bureau for the next 7 years. Many employers will not hire someone with a record for possession of marijuana possession. We frequently get calls from young people who had mailed in simple possession tickets and then got denied their dream job.
The best thing to do if you get a ticket for simple possession of marijuana is contact a Connecticut marijuana possession / drug lawyer to resolve the charges without you having to plead guilty. If you would like some more information about our strategies for resolving simple possession of marijuana tickets without having to plead guilty you can follow this link. The main take away is that the police seem to unfairly target young people and minorities for simple possession tickets and these tickets can have profound impacts on your future ability to seek employment and housing opportunities. A skilled Connecticut drug defense attorney will be able to get your simple possession ticket tossed out so you don't wind up with a violation on your record.
Police Often Add Additional Charges of Possession with Intent to Sell
Since 2011 Connecticut has lowered the penalties for simple possession of marijuana. The police have not responded favorably to the legislative initiatives to de-criminalize the possession of small amounts of marijuana and lower the penalty for the possession of small quantities of cocaine and heroin. In many situations, the police will add on the charge of possession with intent to sell in violation of C.G.S. 21a-277 which is serious felony charge. A lot of clients have been charged with possession with intent to sell or operation of a drug factory just because they may have been caught with a small quantity of marijuana and perhaps a scale and some plastic bags. While these tactics may seem heavy handed the police never really got over the lowering of the penalties for the possession of drugs and they are looking for any excuse they can to add on additional charges if possible.
In addition, many urban areas are located within 1500' of a school, housing project or day care center and could face a sentencing enhancement that requires a 3 year jail sentence under our drug free school zone law. If you have received a possession with intent to sell charge you should immediately contact an experienced Connecticut criminal defense attorney to develop a case action plan.
Are Paraphernalia Charges Serious?
Drug paraphernalia can be anything you can use to smoke, consume, store, hold, or conceal marijuana in. If you are caught with less than ½ ounce of marijuana the police will charge you with an infraction level paraphernalia charge C.G.S. § 21a-267(d). Just like the ticket for simple possession of marijuana this charge will go on your record if you plead guilty and could cause you problems If you are trying to find a job in the future. You should never plead guilty or mail in a ticket for drug paraphernalia. Always contact a Connecticut drug defense lawyer to review your options before you plead guilty.
I already Plead Guilty - Can I Undue my Plea?
If you have mistakenly plead guilty to a simple possession ticket it is often possible to vacate your guilty plea and obtain and alternative resolution that can avoid having a record of a conviction on your record. Time is the biggest factor in re-opening these pleas. Generally, within 4 months of a plea we can re-open then very easily. After 4 months it becomes much more difficult.
If you have any questions about your rights to possess marijuana or if you have been arrested for a drug possession crime contact a Connecticut drug lawyer at the Law Offices of Allan F. Friedman. We offer free initial case consultations and case action plans. Attorney Friedman can be reached 24/7 at (203) 357-5555 or you can contact us online.