C.G.S. § 53a-157b – False Statement
Giving a False Statement - Generally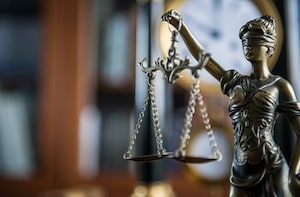 First responders, police officers and governmental employees take essential criminal and civil enforcement actions based upon the sworn written statements of citizens. False written reports to public servants can lead to the wrongful arrest of innocent people. In other situations, people make false statements to avoid responsibility for crimes that they committed. Connecticut General Statutes § 53a-157b makes it a crime to give a false written statement to any public servant intentionally.
Public servant includes police officers and any other employees or contractors working for a governmental agency. Of course, under Connecticut law, making a false verbal statement to a police officer could be charged as a separate crime of interfering with police in violation of C.G.S. § 53a-167a.
Elements of the Crime Which Must be Established by the State's Attorney
To be convicted of giving a false statement in violation of Connecticut General Statutes § 53a-157b, the state's attorney must prove the following elements of the crime:
The accused knowing makes a false written statement;
Which the accused knows is not true;
With the intent to mislead a public servant in their official duties; and
The written statement was made either under oath or on a form bearing notice that false statements are punishable.
Examples
A man is drunk driving and crashes his car. He panics and evades the scene of the accident. The next day the man contacts the police to report that his car was stolen the night before. The man gives a sworn statement to the investigating officers that he parked his car the night before, and when he woke up the next day, it was gone. The police recover a video of the area near the crash scene, and it clearly shows the man leaving the scene of the accident. The man could be convicted for making a false statement in violation of C.G.S. § 53a-157b because his sworn statement was false and made intentionally to mislead the investigating officer. The man would also be arrested for evading responsibility in violation of C.G.S. § 14-224 .
A woman is attending a party in a college dorm. She decides to have sex with three football players. When her boyfriend finds out about the incident, the woman concocts a story that the men forcibly raped her. The woman calls 911 and makes a sworn statement that leads to the arrest of the three men. Subsequent investigation determines that the woman was lying and that her participation in the sexual activity was consensual. The woman is later charged with three counts of making a false statement to police in violation of C.G.S. 53a-157b.
Related Offenses
Connecticut General Statutes § 53a-167a - Interfering with Police
Connecticut General Statutes § 53a-183b - Interfering with a 911 Call
Connecticut General Statutes § 53a-156 - Perjury
Defenses to Giving a False Statement Allegations
A Connecticut criminal defense attorney can use various defenses to defend you against allegations of giving a false statement in violation of Connecticut General Statutes § 53-157b.
Good Faith Belief that the Statement was True
This statute requires that the actor made an intentional statement they knew was false with an intention to mislead a public servant. The state bears the burden to prove the intent of the accused to mislead the police. Making an error, mistake, or exaggeration is not a violation of this statute. If the accused felt that their report was correct, they can't be prosecuted even if they were mistaken, and the facts show that the report was wrong.
Report not Made to a Public Servant
To prove a violation of C.G.S. § 53a-157b the state has to establish that the written, sworn report was given to a public servant. Statements given to private investigators, security guards, and other non-governmental actors can not form the basis of a violation of this statute.
False Accusation
Often it is difficult to know who is telling the truth when there are conflicting accounts. If a group of people gets together to protect someone who committed a crime and provides a false alibi, it is possible for someone who reported a crime to be later charged with making a false accusation even though they were telling the truth.
Diversionary Programs
A first-time offender with no criminal record may consider the use of a diversionary program. A diversionary program such as the accelerated rehabilitation program can lead to a dismissal of all the charges upon successful completion of the requirements of the program.
Penalties
C.G.S. § 53a-157b is a Class A misdemeanor for which you can face up to a year in jail and a fine of up to $2,000 and probation.
Call Criminal Lawyer Allan F. Friedman!
Attorney Allan F. Friedman firmly believes that everyone is presumed innocent and has the right to a fair trial and effective defense.
This is why we are determined to provide all our clients with five-star customer service and exceptional representation, even when faced with the most stressful and trying circumstances. If you have been arrested for giving a false statement, contact our Connecticut criminal law firm today at (203) 357-5555, or you can contact us online for a prompt response.