Stamford Shoplifting Arrests - Frequently Asked Questions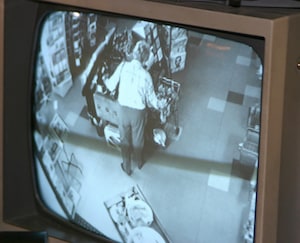 The Stamford criminal lawyers at the Law Offices of Allan F. Friedman have been defending clients accused of shoplifting for over 30 years in Stamford and throughout Connecticut. We are ready to fight to defend your rights and work to get the charges against you dismissed or achieve the most favorable outcome possible. If you have been arrested for shoplifting, this has probably been a very stressful and horrifying experience for you. We have compassion and empathy for what you are experiencing, and we are here to help you put this behind you with five-star customer service. If you have been arrested for shoplifting, you should contact Stamford shoplifting attorney Allan Friedman at The Law Offices of Allan F. Friedman for a free consultation today!
According to the most recent United States Census, Stamford has a median family income of $103,000 per family. Many of our clients who have been arrested for shoplifting did not have to shoplift due to economic necessity. In many cases, psychological factors can play a role in the cause of shoplifting arrests. Often clients may be experiencing stressful live events such as the loss of a loved one, or marital problems that cause them to lose focus or seek some thrilling escape from their problems.
In other situations, we have seen many clients who are wrongfully accused of shoplifting who had no intention of stealing. The loss prevention agents that investigate shoplifting cases in Stamford are under a tremendous amount of stress to show results and apprehend a lot of shoplifters to meet their quotas. In some cases, innocent clients have been wrongfully accused.
Frequently Asked Questions About Shoplifting Arrests in Stamford
---
---
---
---
---
Been Arrested for Shoplifting in Stamford, Where Do You Start?
If you have been arrested for shoplifting, you should immediately contact a Stamford shoplifting attorney to get legal advice on the best way to handle the situation. We will carefully review the facts of your case and give you specific recommendations for the best way to obtain a favorable disposition. Call Attorney Friedman at (203) 357-5555 to schedule your free consultation and initial case evaluation. Or you can contact us online for a prompt response.
Our office is conveniently located one block from the Stamford Courthouse.
Stamford Shoplifting ResourcesAdditional Stamford Points of Interest
We are open 24 Hours a Day – Seven Days a Week