Stamford Disorderly Conduct Lawyer
Stamford Disorderly Conduct Lawyer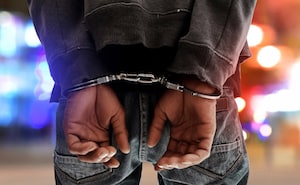 The Stamford criminal lawyers at the Law Offices of Allan F. Friedman have been representing clients accused of disorderly conduct for over 30 years in Stamford and throughout Fairfield County. Disorderly conduct is the most commonly charged crime in Stamford. Connecticut General Statutes § 53a-182, disorderly conduct is what is known as a "catch all" statute designed to cover a wide range of possible disruptive behaviors. In practice this statute is most commonly employed by the Stamford Police to arrest someone they feel should be arrested and the vague language of the statute gives police the power to make an arrest for just about anything. The determination of whether to make an arrest for disorderly conduct is left to the subjective opinion of the arresting officer. Often, there is disagreement whether the accused's actions constituted a criminal act. For example expression of free speech protected by the First Amendment may be offensive to an officer but is not illegal. If you have been arrested for the crime of disorderly conduct you should speak with a Stamford disorderly conduct lawyer to find out the best way to defend these allegations.
What is the Statutory Definition of Disorderly Conduct?
The be convicted under Connecticut General Statutes § 53a-182, disorderly conduct the state has to prove that you either acted intentionally or with a reckless disregard you engaged in one of the following acts:
The acts include:
Fighting or threatening someone
Violent behavior;
Interfere with another person with offensive or disorderly acts;
Creating unreasonable noise;
Disturbing a lawful assembly or gathering of persons;
Blocking traffic;
Ignore lawful orders of the police to disburse from a congregation of other persons in a public place;
Being a peeping tom.
Examining the behaviors that this statute addresses it is clear that the statute casts a very broad net. "Unreasonable noise" and "offensive" or "disorderly acts" all are terms that are really open to a wide degree of interpretation.
Disorderly Conduct Can Often Result in Domestic Violence Arrests
Disorderly conduct is the most common domestic violence arrest in Stamford. Since the police are required to make an arrest in every domestic violence 911 call if they find probable cause that any crime has occurred, disorderly conduct is often the "go to" crime that they use when the are dealing with a really minor disagreement. Anytime a couple yells at each other or someone slams a door the police can charge them with disorderly conduct. What makes a disorderly conduct allegation a domestic violence offense is the relationship between the victim and the accused. Domestic violence crimes are treated more seriously than normal offenses.
Mandatory Next Day Arraignment and Protective Orders
In all domestic violence arrests including disorderly conduct allegations there is mandatory next day arraignment in Court where orders of protection are going to be issued that can lead to your removal from your home. Orders of protection generally last for the duration of the case and can only be modified by the court. The victim does not have the power to modify or terminate the order of protection. A violation of an order of protection is a felony so you want to take this seriously. For this reason, it's a good idea to consult with a Stamford domestic violence lawyer before your arraignment when possible so you can take steps to plan ahead to mitigate the level of protective order that may be issued.
Courts and state's attorneys take domestic violence arrests very seriously. You need to make sure that you take domestic violence arrests seriously also because a conviction can have lasting consequences for your future reputation and employment prospects.
Can You Beat Disorderly Conduct Charges?
Since the decision to make an arrest for disorderly conduct is dictated solely by the discretion of the arresting officer, you should understand your rights. A disorderly conduct charge is only a class C misdemeanor, but you still need an effective defense to get the case dismissed. If you have been arrested for such charges, you should contact a Stamford disorderly conduct attorney upon your arrest. An experienced Stamford criminal lawyer can protect your rights and achieve the most favorable outcome possible.
In most situations disorderly conduct charges are favorably resolved. A lot of cases are resolved with the state's attorney entering a nolle or dropping the charges. A skilled defense lawyer understands how to present your case in the most favorable light possible to convince the prosecution to take favorable action. If necessary, we are prepared to take disorderly conduct cases to trial when needed.
For first time offenders there are diversionary programs available which can result in a dismissal of the charges against you. We hate to use such a program on a relatively smaller charge like disorderly conduct. We call that "burning your A/R program." For that reason we explore every possible alternative to get the charges dropped or dismissed before considering a diversionary program like the accelerated rehabilitation program or the family violence education program.
Been Arrested for Disorderly Conduct in Stamford, Where Do You Start?
If you have been arrested for disorderly conduct, you should immediately contact a Stamford disorderly conduct lawyer to get legal advice on the best way to handle the situation. We will carefully review the facts of your case and give you specific recommendations for the best way to obtain a favorable disposition. Call Attorney Friedman at (203) 357-5555 to schedule your free consultation and initial case evaluation. Or you can contact us online for a prompt response.
Our office is conveniently located one block from the Stamford Courthouse.
Stamford Disorderly Conduct ResourcesAdditional Stamford Points of Interest
We are open 24 Hours a Day – Seven Days a Week