Scholarship
Annual - Law Offices of Allan F. Friedman - College or Law Student for Justice Scholarship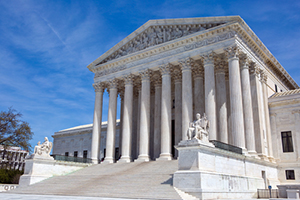 The Law Offices of Allan F. Friedman is pleased to encourage and support student educational opportunities with our annual Student for Justice Scholarship. Any student who is attending an undergraduate, JD or MBA program at a college, university or law school in the USA is eligible to apply.
Allan F. Friedman has been defending the rights of citizens accused of crimes for 28 years all across Connecticut while providing the highest levels of customer service and satisfaction. Attorney Friedman appreciates the opportunity to be a part of the legal community and work as part of our system of justice. Working in the field of criminal law is a high honor and requires a dedication to seek the truth and protect the rights of the oppressed. With this in mind, we have established our Student for Justice Scholarship program to support students who may be interested in a career in the law or in other areas that advance justice such as climate change or civil rights.
Scholarship Award
One (1) Justice Scholarship of $750 will be awarded each year to a different student.
Who
Either enrolled in a college, university, law school, graduate school, or high school who are about to attend college;
Have a GPA of at least 3.2 or greater
The recipient must demonstrate that they are passionate and interested in working to seek Justice.
Application
Applicants must fill out this online application
Deadline
The deadline is December 20, 2021 - the winner will be announced on January 10, 2022.
Thank you for your interest in the 2021 Law Offices of Allan F. Friedman Justice Scholarship.
Rules
Do NOT contact our office concerning your application for this Scholarship. The only way to apply for this Scholarship is by using the above contact form and any student who attempts to circumvent the selection process by contacting our office directly or by submitting additional materials will be disqualified. The winning student will be contacted by email and phone and consents to have their name and photo posted on our web page upon receipt of the scholarship.