Connecticut General Statutes § 53a-139: Forgery in the Second Degree
Forgery Generally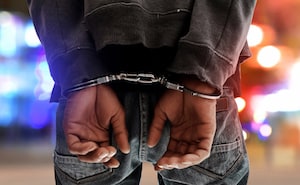 Forgery under Connecticut General Statutes § 53a-139 involves the act of falsifying or possession of a forged official written document. There are many different kinds of situations where forgery can be charged, but some of the most common involve fake IDs used by college students to purchase alcohol, altered or counterfeit prescriptions for medications, and undocumented immigrants using phony IDs. Many college students do not realize that having a fake ID is a severe felony allegation and can have long term consequences for their future. Anyone charged with forgery must take the matter very seriously as not only is it a felony, but it is considered a crime of moral turpitude, and a conviction can have profound long-term consequences.
Elements of the Crime Which Must be Proven by The State
To be convicted of forgery in violation of Connecticut General Statutes § 53a-139, the state's attorney has to prove that the defendant:
The defendant acted intending to defraud or trick another;
The defendant creates a written instrument that has been falsely made, produced or altered or possess such an instrument;
The instruments covered by this statute include:
Deeds to land, wills, contracts, commercial instruments; other instruments which may evidence, create, transfer, terminate or otherwise affect a legal right, interest, obligation or status;
Public record or documents required to be filed with a public agency or government;
Written instruments officially issued by a public office or government agency;
A prescription
Examples
A man who is 19 and attending UConn wants to get into a bar near the campus to go drinking with his friends who are all of legal drinking age. The man buys a fake New Jersey drivers' license online, which has his image but a false name and date of birth. A police offer pulls the man over for a traffic infraction and notices the fake ID in the man's wallet. The man could be charged with forgery in the second degree in violation of Connecticut General Statutes § 53a-139 because the phony ID is a forgery of an instrument officially issued by a governmental agency.
A man steals blank checks from a third party. The man then falsifies the account holder's signature and fills out the rest of the information on the check making the check payable to himself in the amount of $2,500. The man proceeds to cash the check at a check-cashing store and collect the proceeds. In addition to forgery in the second degree in violation of Connecticut General Statutes § 53a-139 and in addition, the man could be charged with larceny in the third degree as the amount of the money misappropriated exceeded $2,000.
A woman wants to get a refill for her prescription, but her doctor says no. The woman calls the pharmacy pretending to be her doctor, to authorize the refill. The pharmacist becomes suspicious and calls the doctor who says that she did not authorize the refill or call it in. The pharmacist then calls the police who arrest the woman when she arrives at the pharmacy to try and collect the refill. The woman could be charged with forgery in the second degree in violation of Connecticut General Statutes § 53a-139 because she attempted to falsify a prescription.
Related OffensesDefenses to Forgery in the Second Degree
Since forgery in the second degree is a crime that requires an intentional act, often negating the element of intent is one of the most potent defense methods. Since the statute requires that the accused acted with the intent to "defraud, deceive or injure another" in many situations like the mere possession of a fake ID by a college student, the state may not be able to prove an intent to defraud or deceive another. The specific circumstances of the particular case are significant. For example, as in the example above, if the police officer finds a fake ID hidden in a student's wallet, it may be challenging to prove intent. If the student had presented the fake ID to a bouncer at a bar to attept to gain entry, then there would be proof of intent to defraud another.
Offenders who have no prior criminal record may consider using a diversionary program. Diversionary programs are methods to resolve criminal cases without having to plead guilty and get the charges against you dismissed. The most popular diversionary program is the accelerated rehabilitation program, which could be used to resolve forgery in the second-degree charges and leave you with no criminal record of any kind.
It is particularly important that any felony dealing with fraud such as forgery is taken seriously as this is an offense that can result in significant long-term problems for employment searches, professional licenses, and even applying to rent a home or take out a mortgage. It would be best if you spoke with an experienced Connecticut criminal defense attorney to explore all the options to have these allegations favorably resolved.
Penalties
Connecticut General Statutes § 53a-139 – Forgery is a class D felony punishable upon conviction by up to five years in jail and a fine up to $5,000.
Call Forgery in the Second Degree Lawyer Allan F. Friedman!
For more information on forgery in the second-degree allegations and to schedule your free initial consultation, contact Stamford criminal lawyer Allan F. Friedman at the Law Offices of Allan F. Friedman located at 1100 Summer St #306, Stamford, CT 06905. Attorney Friedman can be reached 24/7 at (203) 357-5555, or you can contact us online for a prompt response.