C.G.S. § 53a-127b- Fraudulent Use of an Automated Teller Machine
ATM Fraud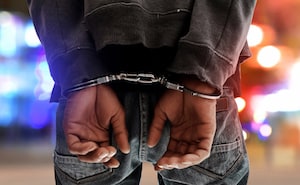 Under Connecticut General Statutes § 53a-127b, it is illegal to use an automated teller machine (ATM) fraudulently to obtain property. Usually, when ATM crimes occur, other laws are violated, such as larceny, identity theft, and fraud. Fraudulent use of an automated teller machine is often discovered through the use of photographic evidence collected by ATM machines. Although ATM fraud is only a misdemeanor, it is taken seriously by state's attorneys.
Elements of the Crime Which Must be Proven by The State
To be convicted of ATM fraud in violation of Connecticut General Statutes § 53a-127b, the state's attorney must prove that the defendant:
The defendant acted intending to deprive another of property or appropriate the same to himself or a third person; and
Knowingly fraudulently uses an ATM;
To obtain property or another.
Examples
A man is recruited by a cybercrime ring to use counterfeit ATM cards to withdraw cash from ATMs. The masterminds behind the operation use a skimming device at an ATM to capture card numbers and PIN information for various accounts. Then they create fake ATM cards with the information obtained from the skimming devices. A bank employee becomes suspicious and calls the police who quickly respond and apprehend the man who is withdrawing cash from the ATM. The man could be charged with fraudulent use of an ATM in violation of C.G.S. § 53a-127b; the man could also be charged with larceny in the 4th degree; criminal impersonation and identity theft.
Related Offenses
Defenses to ATM Fraud Allegations
A criminal charge is only an allegation. Conviction of a crime requires proof beyond a reasonable doubt. By retaining the services of an experienced Connecticut criminal defense attorney, you can mitigate the consequences of a criminal allegation and obtain the most favorable result possible. ATM fraud is a crime that requires proof that the accused had an intention to deprive another of property. Accordingly, many defense tactics involve proving that the suspect did not act with the necessary level of mental intent.
No Intent to Defraud
The state has the burden to prove that the accused intended to use an ATM card fraudulently. Often, proving that someone acted intentionally is a significant difficultly for the state. Making an error or an accident could not constitute a violation of C.G.S. § 53a-127b ATM fraud.
Consent of the Cardholder
If the accused was given an ATM card by their employer, boyfriend or acquaintance and given verbal authorization to make charges on it, the state may be unable to prove fraudulent intent.
Duress
In many situations, suspects are forced by other criminal actors to use ATM cards to withdraw money under threat of violence. In these examples, the accused has a defense of duress because their actions were not voluntary.
Diversionary Programs
Someone who has been charged with ATM fraud but has no prior criminal record would be eligible for a diversionary program. Diversionary programs are often used to get criminal allegations dismissed without having to plead guilty and accept responsibility for something that you did not do. The most frequently used diversionary program is the accelerated rehabilitation program , which could result in the dismissal of ATM fraud allegations against you and leave you with no criminal record of any kind.
Penalties
Connecticut General Statutes § 53a-127b – Fraudulent use of an automated teller machine is a Class A misdemeanor punishable upon conviction by up to a year in jail and a fine of up to $2,000.
Call Criminal Lawyer Allan F. Friedman!
For more information on ATM fraud allegations and to schedule your free initial consultation, contact Stamford criminal lawyer Allan F. Friedman at the Law Offices of Allan F. Friedman located at 1100 Summer St #306, Stamford, CT 06905. Attorney Friedman can be reached 24/7 at (203) 357-5555, or you can contact us online for a prompt response.