Stamford Superior Court - G.A. #1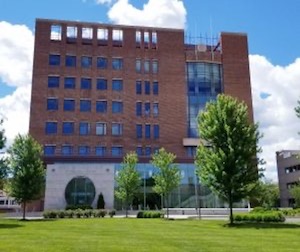 If you have a pending criminal matter in Stamford court, we have written this page to provide helpful information to our clients and others.
Types of Cases Handled - G.A. Matters and Part A Matters
Stamford Superior Court, located at 123 Hoyt Street, Stamford, CT 06905, has exclusive jurisdiction for all motor vehicle infractions, violations, and state criminal misdemeanors and felonies that are committed in the towns of Greenwich, City of Stamford and Darien. The court is divided into two divisions with two separate court clerks, although all cases are heard in the same building.
Most minor matters are heard in part B, also known as G.A. #1. There are presently 19 G.A. courts in Connecticut, also known as geographical area courts. G.A. # 1 in Stamford handles all misdemeanors and most felonies committed in Stamford, Greenwich, and Darien.
Part A matters are reserved for more serious felonies. They are prosecuted by more senior state's attorneys, and those cases are docketed in the Judicial District of Stamford/Norwalk at Stamford court which handles these more serious matters for both G.A. #1 and also G.A. #20 in Norwalk. If you are arrested for a part A mater in Norwalk or a surrounding town, you would be arraigned in Norwalk, and then your case would be transferred to part A in Stamford.
Contact Information
Court Clerk's Office G.A. #1 (203) 965-5208
Court Clerk's Office Part A (203) 965-5208
Asst. State's Attorney G.A.# 1 (203) 965-5255
Asst. State's Attorney Part A (203) 965-5215
Office of Adult Probation (203) 965-5302
Office of the Bail Commissioner (203) 376-7766
Office of the Pubic Defender (203) 965-5241
Parking
The Stamford court has onsite parking. We suggest that clients arrive early to find a place to park as there is frequently a lot of traffic in the morning when court is opening. Keep in mind that the parking garage is gated and closes promptly after the court closes at 5:00 p.m. If you are headed out for dinner or a meeting after court do not leave your vehicle parking in the court parking garage, or it will be locked in overnight.
Security Check Point
At the entrance to the court is a security checkpoint. The Marshall's who staff the security clearance checkpoint carefully screen every person. You will be required to remove belts, watches, and other objects which set off the metal detectors. Usually, you do not have to remove your shoes. You can't bring any weapons or dangerous objects such as pocket knives into court. Food and drinks are also not allowed to enter the court and will have to be discarded (unless you are serving as a juror). Recording devices and video equipment are prohibited in courts unless a judge has approved their use.
Checking Your Court Date
If you have a pending criminal or motor vehicle case, it is essential to attend all court hearing dates, or you can be charged with an additional criminal offense of failure to appear in court. You can check the status and next court date of your case online with the Connecticut Judicial Branch website.
Requesting a Continuance
If you have just been arrested and have been assigned a date for an arraignment and need more time to hire a lawyer, you can generally get a two- week continuance by contacting the court clerk by telephone and just asking for a continuance. The phone number for the court clerk at G.A. #1 is (203) 965-5208.
Once you have been arraigned (after your first court date) if you need a continuance due to illness, travel, problems with child care, or any other unforeseen situation, you should file a motion for a continuance form in advance of your court hearing date. The form - JD-CR-051 can be downloaded on the judicial branch website here. It is usually a good idea to contact the office of the state's attorney to see if they object or consent to your request for a continuance. The state's attorney can be reached at (203) 965-5255. Once you have completed the form, you should fax it to the clerks' office at (203) 965-5355. It usually takes a day or two for a judge to rule on your motion for a continuance, so make sure to file your motion for a continuance well before your assigned court hearing date.
If your request for a continuance is denied, you will have to attend your court date, or you could be ordered re-arrested and a new bond imposed on you.
Courtroom Assignment
Once you enter the front metal detectors, you will find the bulletin boards on the left-hand side in the main hallway. Look for your name on the list of cases to be heard that day. Most cases are heard in courtroom 1B. If you do not see your name on the list, you should go to the clerk's office to have the clerk to make sure that you are in the right court and on the correct date.
Court Time
The front doors open shortly before 9:00 a.m. None of the offices in the courthouse open before 9:00 a.m. If you need to speak to the state's attorney about your case, you can sign up on a list in courtroom 1B at 9:00 a.m. The judge will take the bench and read the advisement of rights shortly after 10:00 a.m. You should remain in attendance when court is in session. If the court calls your case when you are not in attendance, you could be re-arrested.
The court takes several breaks throughout the day. The first break is the mid-morning break, which occurs around 12:00. The court is in recess from 1:00 p.m. till 2:00 p.m. for a lunch break. In most situations, your case will be called before 3:00 p.m. unless the court is having a very busy day. Generally, defendants with private counsel are called first in the morning. Arraignments are conducted around 12:30 p.m. Defendants with public defenders are called next and self-represented of pro se defendants are usually called last.
Directions
From Metro North the Stamford exit is about a 20-minute walk to the courthouse. Uber and Lyft rideshares are always available at the metro north station and can take you to the courthouse in about 10 minutes for around $8.00.
I-95 South from Bridgeport
Take I-95 Exit 8 South (Elm Street) make a right at the end of the ramp
Continue straight on Elm Street through 2 traffic control signals
At the third traffic light at the top of the hill, it is a 5-way intersection, make the 90-degree slight left-hand corner onto Hoyt Street
The courthouse is the first driveway on the left at the bottom of the hill
I-95 North from Greenwich
Take I-95 Exit 8 North (Atlantic Street) make a left off ramp onto Atlantic Street
Continue straight on Atlantic Street, turns into Bedford Street
After you pass the Stamford Police Station make the next right onto Hoyt Street
The courthouse is the first large building on your right
Contact us Today!
If you have been charged with a criminal offense, we are here to give you five-star customer service with compassion and fight to achieve the most favorable result possible. Attorney Allan F. Friedman has over 30 years of experience defending criminal cases. Call Attorney Friedman at (203) 357-5555 to schedule your free initial consultation. We are available 24/7. Or you can contact us online for a prompt response.
Stamford Superior Court, located at 123 Hoyt Street, Stamford, CT 06905.