Norwalk Sex Crimes
Defense Attorney Protecting Norwalk Residents Charged with Serious Offenses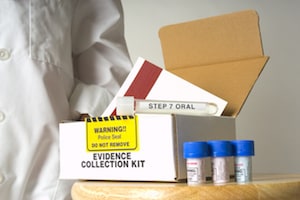 Norwalk is home to about 85,000 people, and there were 56 registered sex offenders living there as of 2017. It is very stressful to be accused of a sex crime and face the possibility of time in prison, as well as the significant social stigma. A sex crime conviction can result in jail, probation, fines, and a requirement of registering in a sex offender registry. However, an experienced Norwalk sex crime lawyer can develop an appropriate defense strategy and work to minimize the potential consequences. Whether you have been charged with date rape, statutory rape, sexual assault, child pornography, failure to register as a sex offender, or another offense, you should contact skillful sex crime attorney Allan F. Friedman. In fact, you should contact us if you think that you are under suspicion of committing a sex offense, regardless of whether you have been charged. Never speak to the Police without first consulting with an experienced Norwalk criminal defense attorney. You have the right to remain silent.
Date Rape and Sexual Assault
Most people associate rape with a situation in which a stranger violently forces himself or herself on another person. However, date rape is rape that occurs between acquaintances or couples at any stage of a relationship, including a first or second date. If someone persists in having sex against another person's will, date rape can be charged as sexual assault in the first degree. If someone is drunk to the point of unconsciousness, such that they cannot refuse sexual advances, the other person can also be prosecuted for first-degree sexual assault.
Sexual assault and date rape may be treated as either a misdemeanor or a felony, depending on the force that was used and the age of the victim. You can be convicted of sexual assault in the first degree if the prosecutor proves beyond a reasonable doubt that:
You compelled another person to have sexual intercourse by using force against the victim or a third person or by threatening the use of force;
You had sex with someone under 13 years old, and you were two or more years older than the alleged victim;
You committed sexual assault in the second degree and were helped by two or more other people to do so; or
You had sex with someone who was mentally incapacitated to the extent that they were unable to consent to having sex.
When a victim was under 16, and force was used, it is a Class A felony subject to sentencing enhancements. It is also a Class A felony if the victim was under 13, and the perpetrator was two or more years older. Often, consent is a strong defense to sexual assault charges, but a sex crime attorney in Norwalk would need to review the specific facts to determine an appropriate strategy to attack the prosecution's case.
Statutory Rape
Statutory rape is charged as sexual assault in the second degree. It is a Class C or Class B felony that can be punished by a maximum of 20 years in jail. While it often refers to the crime of an adult having sex with someone under the age of 16 in Connecticut, it also covers other types of sexual acts described under Connecticut General Statutes section 53a-71, such as sex with someone who is physically helpless or sex with a student.
If the victim was under 16 years old, and you are found guilty of a Class B felony statutory rape, you can be sentenced to a term of imprisonment of which nine months cannot be suspended or reduced by the court. Consent is not a defense to statutory rape because it is presumed under the law that the victim does not have the capacity to consent to sex when the victim is under a certain age or there are certain types of power imbalances in the relationship. It is extremely important that you do not try to explain what happened to a detective or another police officer if you are under investigation for statutory rape. You should ask to speak to a Norwalk sex crime attorney right away.
Child Pornography
Child pornography includes any films, photos, or images involving individuals under the age of consent (16) performing sexually explicit acts. In Connecticut, the severity of a conviction for possession of child pornography depends on how much child pornography you are proven to have possessed or the nature of it. For example, it is first-degree possession of child pornography to knowingly possess 50 or more depictions of it. This is a Class B felony for which you can receive a prison sentence of which five years may not be reduced or suspended by the court.
In some cases, people in Fairfield County do not realize that they have downloaded child pornography from a Peer-to-Peer site, or they may not realize that the individual in the image is a child. If police arrive at your home with a warrant, you should retain an attorney right away and should not answer questions without the attorney present.
Failure to Register as a Sex Offender
Certain sex offenders are required to register with the Department of Emergency Services and Public Protection for a specific period after they are released back into the community. The requirement of registration applies to people who are convicted or who are acquitted only due to a mental disease or defect after committing a criminal offense against a victim who was a minor, a nonviolent sex crime, a felony committed for a sexual purpose, or a sexually violent offense. For the first three categories, registration for a first offense is 10 years. For a sexually violent offense, you must register for the rest of your life.
Registration involves providing specific identifying information and, in the case of sexually violent offenses, also registering documentation of treatment received for a mental abnormality or personality disorder. If you fail to register as required or fail to update your information within five business days of a change, you can be charged with a Class D felony. The penalty may be a maximum of five years' imprisonment, a fine of up to $5,000, or both.
Hire a Vigorous Sex Crime Attorney in Norwalk
If you have been charged with a sex crime in Fairfield County, the Law Offices of Allan F. Friedman is here to answer your questions and develop a strong strategy to defend you. We provide each of our clients with personal attention and clear communication, and we offer reasonable rates. Call us at (203) 847-2000 or contact us online to schedule an appointment. We are also ready to help people who need a domestic violence lawyer or representation in fighting a wide range of other charges.