Norwalk DUI Attorney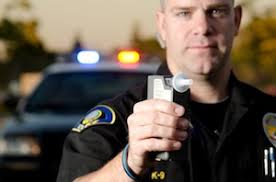 If you have been arrested for a DUI in Norwalk CT or if you are facing charges for drunk driving, then Norwalk DUI Attorney Allan Friedman can fight to defend your rights and protect your future, your driver's license and your reputation. Attorney Friedman will put his experience and understanding of the law to use to defend you and give you the personalized customer service that you expect. Norwalk DUI cases are heard at the Norwalk G.A. # 20 Courthouse. DUI cases in Norwalk begin when a person is arrested for drunk driving by ether the Norwalk Police, Westport Police, Wilton Police, Weston Police, New Canaan Police, or the Connecticut State Police if the arrest occurs within the territory of G.A. # 20.
Norwalk DUI Investigations
Ask any top Norwalk criminal defense attorney, and they will tell you that DUI is a commonly charged crime in the Norwalk courthouse. The Norwalk State's Attorney's office has a reputation for being very hard on drunk driving offenders. While the terms DUI/DWI are used interchangeably in Connecticut, the actual term for the crime is operating under the influence of "liquor or drugs or both" the statutory citation is Conn. Gen. Statutes Section 14-227(a).
The Norwalk police department has intensified its efforts to crack down on drivers who are operating under the influence. The SoNo area of Norwalk is a hub of nightlife, particularly on the weekends and DUI enforcement, a major priority. SoNo is very concentrated, which makes it very easy for the Norwalk police to monitor the flow of traffic in the area, particularly around the time that the bars are closing.
It is prevalent for visitors to SoNo on the weekend to see Norwalk police conducting traffic stops of suspected Norwalk DWI drivers. A traffic stop for drunk driving can occur because the police officer observes erratic operation or a moving violation, a complaint from a fellow motorist, or, in some cases, after an accident. Any moving violation, cell phone violation, the use of window tints, or having an expired registration can give the police officer the reasonable suspicion that he needs to initiate a traffic stop. When an officer is making a traffic stop, they are always on the lookout for telltale signs that the motorist may be under the influence of alcohol or drugs.
If the officer has noticed any lack of coordination (which may have just been your nervousness) or the smell of alcohol (which can just be mouthwash), they are going to ask you to step out of the car and participate in a field sobriety test.
The Road Side Field Sobriety Test
Most top Norwalk criminal lawyers will agree that you should always refuse to participate in field sobriety tests. The field sobriety test is scored negatively, and the officer marks everything against you that you do not perform to standard. They do not give you credit for things you do properly, nor do they mention those in their police reports. Many people, even when sober, can't correctly perform field sobriety tests due to physical or neurological limitations.
Another huge problem with field sobriety tests is that the police officer who is administering the test is also the one who is grading your performance on the test with no one to monitor if he is doing it properly. The most important fact is that you DO NOT HAVE TO participate in field sobriety tests. You have the right to refuse to take any field sobriety test and to have an opportunity to contact a Norwalk DUI attorney before you answer any questions.
If the event that you do not pass the field sobriety test, then the police officer will have probable cause to place you under arrest. You will then be taken to the police station and asked to submit to a breath or chemical test to ascertain your blood alcohol content – or level of drugs in your blood - if applicable.
The Breath / Chemical Test
According to Connecticut General Statutes Section 14-227(b), every motorist in the state is deemed to have given implied consent to the administration of a blood, urine, or breath chemical test to determine if he or she has an elevated blood alcohol content. If you refuse to take the test, your drivers' license will be suspended for 45 days, and you will then be required to install and pay for an ignition interlock device in your vehicle for a period of one year. You have the right to speak with a Norwalk drunk driving defense attorney before you decide to submit to this test and get some legal advice. The police are required by the statute to inform you of your right to consult with counsel and provide you with a phone to call the attorney of your choice.
We usually recommend that clients refuse to participate in chemical tests. However, the decision is usually made on a case by case basis, so you should speak to a DUI lawyer serving Norwalk, Connecticut to review all the facts of your case and get some insight on what the best course of action is.
The Alcohol Education Program
The alcohol education program is a diversionary program that can lead to a dismissal of the charges against you. DUI is a criminal offense, and for first offenders, it is a misdemeanor level offense. Any conviction for a first time DUI/DWI would give you a permanent criminal record, which would have significant adverse effects on your future ability to secure employment and result in greatly enhanced auto insurance rates for years to come. If you have no conviction for DWI/DUI in the past and have not used the alcohol education program in the last ten years, then the program is usually the first line of defense for a DUI/DWI allegation. Successful completion of the program would lead to a dismissal of all criminal charges against you and no criminal record of any kind.
I can't overemphasize the importance of working with an experienced Norwalk DWI attorney to put together a positive and persuasive presentation to convince the court why it should grant you the program. A well planned out organization of mitigation materials and presentation can make the difference between success and failure. In some instances, the state's attorney has opposed applications for the alcohol education program zealously.
Over the course of 28 years I have had success in having my clients gain entry into the alcohol education program under the most difficult and impossible situations. Some examples include accidents with police cars, extremely high blood alcohol content readings, and cases where clients have gotten into physical confrontations with police and resisted arrest. Since you only have one shot at getting your application into the alcohol education program granted, don't take chances, make sure that an experienced Norwalk DWI defense lawyer represents you.
DMV Per Se License Suspension
While we may get the criminal case dismissed in court, for example through the use of the alcohol education program, the DMV is separate and will impose its own independent sanctions by suspending your driver's license and then requiring you to install an ignition interlock device in your vehicle. This aspect of the DUI/DWI arrest process has proven to be very confusing for many of our clients. Even though we may be able to get the criminal charges dismissed, the DMV still can go after your drivers' license. These DMV penalties are separate, distinct, and in addition to any criminal penalties that the court imposes.
The process by which the DMV acts to suspend the drivers' license of those who have been arrested for a DUI/DWI is known as the administrative per se suspension. After July 1, 2015, all license suspensions are 45 days, and the only aspect that varies is the period of time that you are required to install the ignition interlock in your vehicle after the 45-day suspension. An interlock device is an electronic device that will not allow you to start your car until you to blow into it, and it determines that you are not intoxicated and also at random intervals while you are driving.
You should be expecting a very important letter from the DMV in about ten days after your arrest, which concerns your pending DMV drivers' license suspension and your rights to take an appeal. The letter will allow you approximately seven days in which to request an appeal of the pending suspension. If you fail to contact the DMV and request an appeal within that 7- day period the suspension will automatically take effect. Because you only have seven days in which to file for a hearing, it is imperative to consult with and review the facts of your case with a Norwalk DWI/DUI attorney right away so that your case can be reviewed to determine if there is a basis for an appeal.
Work and School Permits
If there is no legal basis upon which to overturn the suspension of your license for the 45 day period of the suspension, then the best approach is to apply for a special permit from the DMV, which will allow you to drive a vehicle back and forth to work or school. I always advise my clients to send in the application for the special permit as soon as practical because it does take the DMV some time to process your application. In this manner, you will receive your special permit from the DMV as expeditiously as possible. We always assist our clients with the application process for DMV work and school permits, so if you have any questions about how the process works, feel free to give us a call.
Defending DUI/DWI Cases in Court
There is a multitude of legal defenses that can be used to fight a DUI/DWI allegation. One of the most effective is by attacking the legality of the initial stop. If the police officer did not have reasonable suspicion to pull you over in the first place, then the entire arrest is unconstitutional. In this case, a motion to suppress all the evidence may succeed in getting the entire case dismissed. Often in cases in which there was no chemical test administered, we can attack the police officer's observations and conclusions that you were intoxicated. Often there are alternative explanations for your behavior and the way that you appeared.
Often there can be valid medical or other reasons, such as sleep deprivation or allergic reactions, to explain the behavior which the police observed. In other cases, we can break down the scientific basis of the administration of the chemical test and demonstrate that the police did not follow the proper procedures in administering the chemical tests. Often there may be grounds to exclude those chemical test results based upon police lack of qualification in the administration in the testing or missing certificates of the calibration of the testing equipment, which must be periodically recertified. You should contact an experienced Norwalk criminal lawyer as soon as possible to schedule a free initial consultation to go over all the facts of your case to determine what defenses we can raise in your DUI case.
Once you retain our services to defend you in a DWI case, we immediately obtain discovery of all the police reports and supporting documentation from the state's attorney, which can be a treasure trove of defense ammunition. We spend a lot of time going over each and every line looking for any errors, mistakes, or oversights, which we can use to build a defense to the allegations against you. Any contradictions, misstatements, errors, or mistakes can be very significant towards building a great defense. After our careful review of all of the documentation, we will have a follow-up consultation with you to review our findings and discuss your options and advise you concerning the best course of action to obtain the most favorable result.
Contact a Norwalk DUI Lawyer Today!
In 28 years of practice, we have seen a lot of good people who have never been in trouble with the law before who made a poor decision under the effects of intoxicating substances that lead to a DUI/DWI arrest. We understand that everyone makes mistakes.
If you have been charged with DUI, you should immediately contact a Norwalk DUI lawyer to go over the details of your arrest. Attorney Allan F. Friedman can give you sound legal advice. Our objective is to use every means legally permissible to have the charges dismissed or thrown out, or significantly reduce the charges. We work on a reasonable flat-fee basis. Call Attorney Friedman at (203) 847-2000 to schedule your free initial consultation and case evaluation – we are available 24/7 - 365 days a year. Or you can contact us online for a prompt response.
Additional Norwalk DUI ResourcesAdditional Norwalk Points of Interest Law Offices of Allan F. Friedman's Social Signals
We are open Monday through Sunday 24 Hours a Day
Our modern Norwalk office is conveniently located near Exit 13 off I-95