Norwalk DUI Lawyer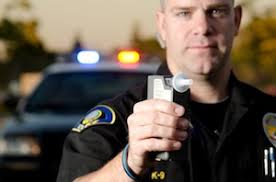 If you are arrested for a Norwalk DUI or if you are facing charges for a DUI in Norwalk, then the Law Offices of Allan F. Friedman and Attorney Allan F. Friedman can fight to defend your rights and protect your future and reputation. Attorney Friedman has been defending clients in the Norwalk Superior Court for nearly 3 decades and knows his way around the Norwalk court house. Attorney Friedman will put his experience and understanding of the law to use to defend you and give you the personalized customer service that you expect.
Norwalk DUI cases are heard at the Norwalk G.A. # 20 Courthouse. DUI charges are typically filled under one of the subsections of Connecticut General Statutes Section 14-227. DUI cases in Norwalk begin when a person is arrested by ether the Norwalk Police, Westport Police, Wilton Police, Weston Police, New Canaan Police or the Connecticut State Police if the arrest occurs within the territory of G.A. # 20. The Norwalk G.A. # 20 Courthouse covers the territory that includes the towns of Norwalk, Westport, Wilton, Weston and New Canaan. You can be arrested for DUI if the police allege that you were driving under the influence of alcohol, drugs or both. It is important to know that a person can be charged with a DUI for using prescription medication if that medication effects their ability to safely operate a motor vehicle. This includes medical marijuana and methadone.
The Norwalk Police Department has really intensified its efforts to crack down on drivers who are operating under the influence. The SoNo area is a hub of night life particularly on the weekends and DUI enforcement a major priority. The SoNo area is very concentrated which makes it very easy for the Norwalk police to monitor the flow of traffic in the area particular around the time that bars are closing. It is very common for visitors to SoNo on the weekend to see Norwalk police conducting traffic stops of suspected Norwalk DUI drivers.
A DUI traffic stop can occur because the police officer observes erratic operation or a moving violation, a complaint from a fellow motorist or in some cases after an accident. Any moving violation, cell phone violation, the use of window tints or having an expired registration can give the police officer the reasonable suspicion that he needs to initiate a traffic stop. When an officer is making a traffic stop on the weekend in the evening hours they are always on the lookout for telltale signs that the motorist may be under the influence of alcohol or drugs.
The officer is trained to engage you in a confusing line of questioning while requesting your driver's license and registration in an attempt to gauge your level of coordination all the while trying to determine if they can detect the odor of alcohol. These questions follow a common pattern. "Where are you coming from?" "Where are you going?" "Have you been drinking?" You do not have to answer any of these questions as you have the right to remain silent. We recommend that you politely tell the officer that you would like to speak to an attorney before you answer any questions. Never admit to drinking any alcohol. That is simply helping the officer build a case against you.
If the officer has noticed any lack of coordination (which may have just been your nervousness) or the smell of alcohol (which can just be mouthwash) they are going to ask you to step out of the car and participate in a field sobriety test. While we always recommend that drivers refuse to participate in field sobriety tests the reality is that most of the clients that are reading this website have already been arrested. Connecticut is an implied consent state and you are required to take a chemical test if the officer arrests you for DUI but we recommend that you always refuse to participate in any chemical testing unless you are 100% certain that you are not intoxicated.
These days a DUI arrest is a very serious matter and has a lot of collateral consequences,from massive increases insurance premiums, possible jail time, fines and possible publication of your arrest in local newspapers. The most immediate and tangible consequence is the possible suspension of your driver's license which takes place within 30 days. You only have 7 days within which to request an appeal of your driver's license suspension so it is imperative if you have been arrested for a DUI that you immediately contact a Norwalk DUI attorney.
Contact a Norwalk DUI Lawyer Today!
If you have been charged with DUI you should immediately contact a Norwalk DUI lawyer to go over the details of your arrest. With 28 year of experience in the defense of DUI charges in Norwalk, Attorney Allan F. Friedman can give you sound legal advice. Was your arrest lawful? Have your constitutional rights been violated? Our objective is to use every means possible to have the charges dismissed or thrown out, or significantly reduce the charges. We work on a flat fee basis and our rates are very reasonable. Call Attorney Friedman at (203) 847-2000 to schedule your free initial consultation and case evaluation – we are available 24/7 - 365 days a year. Or you can contact us online for a prompt response.
Additional Norwalk DUI Resources