Greenwich Domestic Violence Arrests - Frequently Asked Questions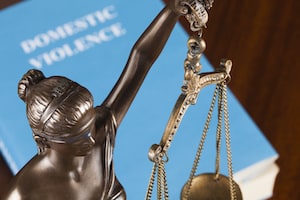 The domestic violence attorneys at the Law Offices of Allan F. Friedman have been defending clients accused of domestic violence for over 30 years in Greenwich and throughout Connecticut. We have defended clients accused of all types of domestic violence crimes, and we are ready with effective defenses and strategies that focus on working on getting your case dismissed or achieving the most favorable outcome possible. If you have been charged with committing domestic violence, you should contact Greenwich domestic violence lawyer Allan Friedman at The Law Offices of Allan F. Friedman.
Greenwich is a unique Town, and people who are charged with domestic violence in Greenwich need to take into consideration local factors that can affect their case. According to the most recent United States Census, Greenwich has the third-highest median family income in the State of Connecticut at $170,000 per family. While Greenwich does have a diverse mix of residents from all socio-economic and demographic groups, the concentration of high net worth individuals in Greenwich has a significant effect on domestic violence allegations in Greenwich. As the family court system has become more overloaded and unable to process pendente lite or temporary motions for temporary possession of marital homes in a timely fashion more and more divorce law practitioners seem to be encouraging their clients to use exaggerated or false allegations of domestic violence to get the upper hand in high conflict divorce or child custody actions.
The Greenwich police department takes domestic violence arrests very seriously. The Greenwich police department has a separate domestic violence unit that is tasked with investigating all domestic violence matters in Greenwich. These officers are specially trained to investigate domestic violence complaints. Just as with any other police department, they are required by statute to make an arrest in any case where they find probable cause that any crime has been committed. What separates the Greenwich police is the very detailed and thorough nature with which they investigate each and every domestic violence matter in the town.
Frequently Asked Questions About Domestic Violence
Q.

What is an Order of Protection?
A criminal order of protection is a court order that protects the victim while the case is pending or until further order of the court.
In every domestic violence arrest in Connecticut, there is a mandatory arraignment in court the very next business day. When you arrive at the court you will be required to meet with the office of family relations who will conduct a lethality assessment and screening. Family relations are going to recommend one of three levels of criminal order of protection to be issued by the court. In every domestic violence case, some order of protection is going to issue.
The least restrictive order of protection is the partial order of protection. The most restrictive order is the full no-contact order of protection. It is important to understand that criminal orders of protection are court orders and that any violation of a criminal order of protection is a felony punishable by up to 10 days in jail. The victim can not modify orders of protection. Only the court can modify or terminate an order of protection.
---
Q.

Can Orders of Protection be Modified?
Any criminal order of protection can be modified by order of the court. It is important to understand that the victim can not modify an order of protection. While the victim's concerns will be taken into consideration by family relations, the state's attorney, and the court, the victim's input is not dispositive.
Many clients who have a full no-contact order or a residential stay away order of protection want to lower the level of restriction to allow a return to normalcy. Any plan to modify an order of protection should include steps to demonstrate to the court that the accused has taken steps to address the underlying cause of the original complaint. These measures can include anger management or substance abuse therapy. Having the victim on board with any proposed modification is an essential part of getting a motion to modify an order of protection granted.
---
Q.

Why is DCF Involved and How Can I Get Rid of Them?
If any minor children were home or in close proximity during the conduct that gave rise to the domestic violence arrest, the Greenwich police will usually charge you with a violation of C.G.S. § 53-21(a) risk of injury to a minor which is a felony.
Regardless of whether or not you are charged with risk of injury to a minor, if any minor children were present in your home, the police are mandated to make a referral to the Department of Children and Families (DCF). DCF is going to show up the next day, unannounced to do a welfare check of your children, speak to everyone in the home, including your children, and get your side of the story.
You do not have to cooperate with DCF. You have a right to tell DCF to leave and tell them that you want time to speak to a lawyer before you answer any questions. Generally, we advise most of our clients to cooperate initially with DCF and be polite with them. However, you should not make any admissions or statements about what happened during the crime. Any statements that you make to DCF can and will be used against you. Sometimes DCF investigations can drag on for an extended period of time and become quite invasive. If you are the subject of a DCF investigation, you should immediately contact a Greenwich domestic violence lawyer to review the best course of action to mitigate the situation.
---
Q.

How Can a Domestic Violence Case Be Dismissed?
The good news is that in the absence of cases that involve serious injuries or violations of criminal orders of protection, most Greenwich domestic violence cases are resolved in a favorable manner. While domestic violence cases are treated very seriously, especially in light of the aftermath of the Jennifer Dulos case, most cases result in a nolle or dismissal if you are a first time offender.
There are two paths to resolving your first offender Greenwich domestic violence arrest. The first is by working with your domestic violence attorney serving Greenwich, to convince the state's attorney to nolle your case. Nolle is a Latin term which means to stop prosecuting the case. Nolles automatically convert to dismissal in 13 months, absent some usual circumstance such as another arrest with the same victim. The typical path to seeking a nolle in a domestic violence matter is by engaging in some form of therapeutic modalities to convince the office of family relations and state's attorney that progress has been made to address underlying issues.
Studies have shown that domestic violence offenders who have engaged in anger management or substance abuse therapy are 87% less likely to engage in recidivism.
The second approach to getting domestic violence cases dismissed is by using the family violence education program. The family violence education program is a diversionary program that will result in a dismissal of all domestic violence charges upon successful completion of the program. Generally, this program requires that you complete nine classes of family violence education and not get arrested for any more domestic violence crimes during the program period. The program can be used for any domestic violence crime up to and including Class D felonies. You should review your options with an experienced Greenwich domestic violence lawyer to determine if the family violence education program is a good option for resolving your case.
---
Q.

How Long Does a Domestic Violence Case Last?
It can seem like domestic violence cases can take forever to resolve. There is a definite "cooling off" dynamic in domestic violence cases. State's attorneys are reluctant to drop cases quickly before the parties have time to calm down and participate in some treatment modalities designed to help prevent a recurrence of the behavior that caused the arrest. Since many domestic violence cases do result in a nolle or dismissal, it seems that the state wants to remain a part of your relationship for an extended period of time in order to try to catch cases that are part of a pattern of ongoing abuse.
The best thing that you can do to get a favorable outcome in your domestic violence case is to have patience and hire an experienced Greenwich domestic violence attorney to guide you.
---
Been Arrested for a Domestic Violence Case in Greenwich, Where Do You Start?
If you have been arrested for a domestic violence crime, you should promptly contact a Greenwich domestic violence lawyer to review all the details of your case. We will analyze the specific details of your case and give you concrete recommendations for the best way to obtain a favorable disposition. Call Attorney Friedman at (203) 357-5555 to schedule your free consultation and initial case evaluation. Or you can contact us online for a prompt response.
Our office is conveniently located one block from the Stamford Courthouse.
Greenwich Domestic Violence Resources Additional Greenwich Points of Interest
We are open 24 Hours a Day – Seven Days a Week