6 Important Questions to Ask Your Criminal Defense Lawyer Before Hiring Them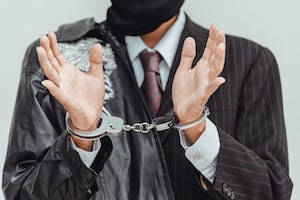 At the Law Offices of Allan F. Friedman, we believe that an informed client is our best client. If you require a Stamford criminal attorney please feel free to call us anytime for a free initial consultation and case evaluation at (203) 357-5555.
The purpose of this material is so that you can make a more informed and educated decision about which lawyer to hire as your criminal defense counsel. Which criminal defense lawyer you choose to retain is a very important decision, and you should make that decision only after careful consideration. It is my opinion that you can't rely on slick web pages and video presentations when selecting a criminal defense lawyer. The best way to find the right lawyer for you is to have a face to face meeting. In this manner, you learn whether that lawyer has the proper experience and qualifications to handle your case. Also, most importantly, you will get a feel whether you will be able to feel comfortable working with the lawyer on your matter. Having a good working relationship with your lawyer is crucial to achieving client satisfaction and a successful outcome. I have prepared 6 questions to consider when you are looking to hire a criminal defense attorney.
1. Does the Lawyer Offer a Free Initial Consultation?
To properly evaluate your case and get a complete understanding of all the facts, it is important to sit down and have a face to face meeting with your lawyer. A lawyer can't give you sound advice or an accurate fee quote in a 5-minute phone conversation. More importantly, you can't get a feel about the lawyer and if you will feel comfortable working with them for the next few months. During the initial free case consultation, we will review:
The charges against you and the specific facts of your case.
The arrest itself, what happened? Who said what and to whom? What did the Police do? Where any of your rights violated? What defenses you may have to the charges?
Your criminal history – if any, including any prior use of diversionary programs.
Your educational, employment and life history.
Any immigration issues.
At the conclusion of the free initial consultation, your criminal defense attorney will then be in a position to give you specific answers to your questions about how best to proceed with the defense of your case. Also, you will start to get a feel about your comfort and trust level with your lawyer and if you feel like you will be confident working with this lawyer. You need to have a good feeling about your lawyer and you need to have confidence in his abilities. Also, the attorney will be in a better position to provide an accurate fee quotation for his legal fee to represent you based upon knowing all the important facts of your case. A frank and open discussion of the amount of the lawyer's fees should be an important part of every initial consultation. (More on this subject later).
MY ADVICE: If your Attorney does not offer a free initial consultation – then find an attorney who does. At the Law Offices of Allan F. Friedman, we always offer a free initial consultation/case evaluation. Also, we offer evening and weekend hours by appointment to accommodate your work schedule as needed.
2. Is the Lawyer's Practice Focused Primarily on Criminal Law?
Unlike doctors who mostly train and focus on a specific area of medicine, any lawyer with a law license is technically allowed to represent anyone in any kind of case throughout the State. This is why you will see a lot of lawyers who work in the area of "General Practice." This is kind of like a jack of all trades approach to the law. They know a little about a lot of things. Also, a lot of lawyers will have web sites that promote a lot of different areas of practice – e.g. Divorce / Criminal / Personal Injury – all of which are unique. When your future, reputation, and liberty are at stake, you want an attorney who is primarily focused on the practice of criminal law daily. Only through years of being in the criminal courts on a daily basis will the attorney start to learn to appreciate what kind of arguments work best before particular Judge. Also, nothing beats the experience of having handled dozens if not hundreds of cases very similar to yours and knowing exactly what approach to take. If you had a heart problem, you would not go to a foot doctor to get advice. In the same fashion, look for a lawyer who's practice is focused 100% on the practice of criminal law. At the Law Offices of Allan F. Friedman over 95 % of our practice is focused on the area of criminal defense law. I have over 30 years of experience as a criminal lawyer serving Stamford, Connecticut.
MY ADVICE: If you are looking for a criminal lawyer and see on his web page that he is also focusing on divorce, accident cases, and immigration cases for example, that is a strong indication that the primary area of concentration is not focused on criminal defense. You should look for a lawyer that is primarily dedicated to the practice of criminal defense law.
3. How Much Is the Lawyer's Legal Fee?
The subject of money and legal fees is a very sensitive one for many people. You want to find a great lawyer who is going to resolve your criminal problem, but at the same time, you do not want to commit to hiring one who's fee is so high that it creates a financial problem for you. You should be concerned if your lawyer does not give you a straight answer about "How much is this going to cost?" There are many different ways that Criminal Lawyers calculate their fees. Some charge on an hourly basis that they draw from an initial retainer. (Those kinds of arrangements can be very unpredictable, and your ultimate fee can vary significantly). Hourly based fee arrangements can result in some very significant legal expenses if your case takes a few months to resolve.
I work on a fixed fee or flat fee. This means you know upfront how much the legal fees are going to be, and there are no surprises. My strategy is built upon providing a good value and excellent service to the client. At the Law Offices of Allan F. Friedman, we work on a flat-fee basis, which includes all pre-trial motions, consultations, phone calls, and paperwork that we need to take care of your case short of an actual trial. This means that unless your case goes to trial you will be paying one price for the entire case. The prices that we charge for a particular case are dependent upon the severity of the charges, aggravating factors, your prior criminal history (if any), are you on probation, your immigration status, availability of diversionary programs and the length of time we estimate that it will take to resolve your case. A simple traffic ticket can start at $300 and up. A minor criminal offense for a first-time offender starts off at $1,000 and up depending on all the circumstances of your case. Before you decide to hire us, we will provide you with an exact quotation of what we will charge to represent you in your case. There are no hidden surprises. In every case, we will provide you with a written retainer agreement which will put in black and white exactly what you will be paying, what services we will be providing and what are the terms of representation. This way, there is no confusion.
Please be wary of any lawyer who advises you that they will let you know what their fee will after the case progresses or as they learn more about your case. This should be a huge red flag.
Payment plans. At the Law Offices of Allan F. Friedman, we realize that often arrests happen to good people at the worst possible time and often that after posting a bail bond some people are in a tough financial bind. For this reason, whenever possible, we will do what we can to work out a mutually agreeable payment plan that works within your budget.
MY ADVICE: Look for a Stamford criminal defense lawyer who works on a fixed fee. The lawyer who quotes you the highest fee is not necessarily the "best" lawyer for your case. Just because a particular lawyer is aiming for a grand slam when it comes to how much he wants to charge you to represent you in your criminal case does not mean that the result if going to be any different. A huge retainer check may mean a big score for his bank ledger, but it won't go far to convince a state's attorney to drop the charges against you or help negotiate a favorable plea resolution. In other words, overpaying a fee to solve your legal problem is not going to get you a better result. Only hard work, experience, zealous representation, intelligence, a team effort, and determination are going to get you a good result in your criminal matter.
4. Does the Lawyer Have any Experience with Cases Like Mine and What Is His Opinion on What the Possible Outcome of My Case Might Be?
When interviewing lawyers, it is always best to hire a lawyer who has already handled many cases just like yours. This is a huge advantage. First. Your lawyer has already been down the road on this kind of case and knows how to approach it and what is the best strategy to get you the best possible outcome. Secondly, your lawyer won't be "re-inventing the wheel" and learning on the job. He already has handled many cases just like yours. If your lawyer has had experience with cases like yours before, he will be able to give you some guidance on his professional opinion on what some of the possible outcomes of the case may be.
On this note. Be very cautious and avoid any lawyer who states that he will "guarantee" any specific result. I have heard of some lawyers who make such bold promises to convince clients to hire them. There are several problems with this practice of making "guarantees" on the outcomes of criminal cases. First, it is impossible to "guarantee" what the outcome will be because there are too many variables. Secondly, it is specifically unethical conduct to make such kind of "guarantees." What an attorney can do is give you his professional opinion on how he sees your case, the strengths and weaknesses, and the most likely outcome(s). Also, the attorney will tell you specifically what his strategy will be going forward and how he intends to handle your case. With over 30 years of experience in the practice of criminal law, the Law Office of Allan F. Friedman has handled just about every aspect of the criminal law from traffic tickets to litigating cases successfully on appeal before our Appellate Courts and the Supreme Court of Connecticut.
5. Who in the Firm Will Be Handling My Case?
All too often, clients retain some super expensive big shot lawyer and spend a huge amount of money on a hefty retainer, and when the Court date arrives, the big shot lawyer is nowhere in sight. Instead, they are working with a young lawyer associate straight out of law school who works for the big shot lawyer. Instead of the greatly experienced and seasoned professional that they hired now, the person actually who will be doing the representation in Court is a wet behind the ears kid straight out of law school. Sadly, this is a common practice.
At the Law Offices of Allan F. Friedman, I believe in building personal relationships with my clients. I will be the only lawyer working on your case. I will meet with you during the initial consultation. I will hear the facts of your case. I will discuss the strategy with you to resolve your case. I will be personally working with you step by step throughout the process to the conclusion of your case. I believe that this kind of direct personal relationship and connection is the most effective manner in which to keep you informed about the progress of your case, answer any questions that you may have about the process and to minimize your level of stress and anxiety and try and make your path through the criminal justice system as pain-free as possible.
If you decided to hire the Law Offices of Allan F. Friedman you decided to hire a professional criminal defense attorney with over 30 years of experience, and that is who will be standing by your side throughout the entire process from the beginning to the end.
6. How Accessible Is Your Criminal Defense Lawyer?
Let's face it being charged with a criminal offense is a very stressful process and time of your life. You have a thousand questions running through your mind. You may be losing sleep. You are stressed out. You are paying your Attorney hard-earned money to represent you the best way he can to get you the best possible outcome in your case. You need a lawyer who is going to be available to help you and also answer any questions you may have along the way and help resolve any problems that may arise during the case quickly. What kind of relationship are you going to have with your lawyer?
Does your lawyer have a 24 hour/ 365 day a year live answering service to respond when and if you may be arrested or contacted by police to provide an immediate response?
Does your lawyer give you his personal cell phone number so that you can call him and text message him directly with any important questions or issues that you may have?
Is your lawyer going to work around your work schedule and meet with you during the evening and weekend hours if needed?
At the Law Offices of Allan F. Friedman, customer service and client satisfaction is a top priority. The very least that we can do is remain in direct communication with our clients and always be there to answer their questions. Frankly, it is our pleasure to be able to help answer a client's question or concern even after hours if that means it is going to help reduce our client's level of stress and help build a stronger attorney/client relationship. At the Law Offices of Allan F. Friedman, you are never going to get connected to a voice mail system – ever. Our working hours never end at 5:00 p.m. We are here to serve you whenever you need our help is just a phone call away.
These are just a few of the questions and factors that you should consider when selecting a criminal defense attorney. Why not put us to the test? Call (203) 357-5555 for a no obligation free initial consultation with the Law Offices of Allan F. Friedman today or click here.
The Law Offices of Allan F. Friedman is located at 1100 Summer St #306, Stamford, CT 06905.